Community Service Club leads LHS in their walk to defeat ALS
This past Sunday, October 31, the LHS Community Service Club hosted their first "LHS Walks for ALS" fundraising event from 10am to 11am. The event included a student speaker, some words from faculty members Jason Parent and Kelly Giguere, as well as keynote speaker Shawn Sullivan.
Shawn Sullivan lost his father, Gary, to ALS in 2012. Mrs. Giguere and Gary Sullivan remained in contact during his struggle with the disease and he visited LHS in the past to talk about his experiences. Lawn signs with Sullivan's face and quotes were displayed around the walk route, in addition to "Touch a Heart" cards being sold, containing a quote written by Sullivan.
Over 25 local businesses donated a variety of items to be sold at the raffle table. These items included gift cards, movie baskets, hair care products, and an autographed football donated by former LHS teacher, Barbara Mee. Raffle tickets were sold at lunches leading up to the event, as well as at a table during the event. All proceeds from the raffle sales went directly to the ALS Association.
Combining the donations given from participants at the walk and the raffle proceeds, the Community Service Club raised over $1,300 for the ALS Association. Other fundraisers for the ALS Association will be happening soon, organized by the Community Service Club.
Below are photos taken by Community Service Club's historian, sophomore Saffron Matzker.
[foogallery id="34793″]
Leave a Comment
About the Writer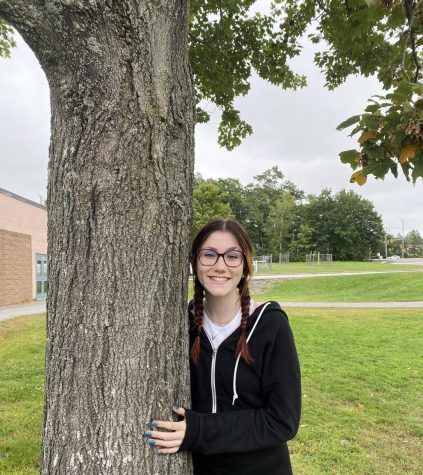 Audrey DeAngelis, Assistant Editor in Chief
Audrey is in her third year on staff, starting as a reporter her sophomore year. Her first year as an editor, Audrey was Online Chief and is very excited to be Assistant Editor-in-Chief this year. Next year, Audrey plans to study forensic science and pursue a Master's degree in chemistry in hopes of becoming a crime scene investigator.