Rec basketball is back? Let the 'trash talk' commence.
Nearly 27 years ago NBA legend, Michael Jordan, shocked the world with a press release announcing his return to the National Basketball Association after a short lived retirement. This release simply stated, "I'm back."
Now all these years later, an event with just as much or possibly an even greater impact on the sport of basketball has occurred: the Londonderry Recreational Basketball League has returned to play after a year long hiatus.
This return has athletes and fans alike crazed for the addiction that is rec basketball. The league is being publicized like never before, with teams now utilizing Instagram pages to keep everyone in the loop. Not only will you find scores and roster moves on these pages, but most importantly you will find the biggest key of the league: trash talk. The first account was created well before the season began, by junior Andrew Soucy, a member of the "Wizahds" team.
"Teams are creating Instagram accounts, which make for a more fun environment that everybody wants to partake in, therefore creating more hype around the league," Soucy said.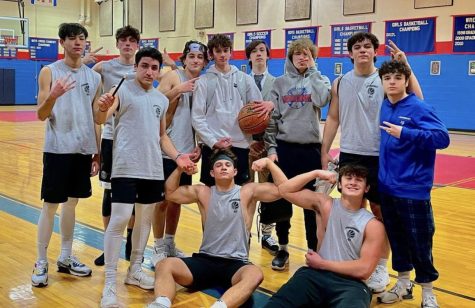 For seniors in the league, this season has somewhat of a different meaning. Missing the final opportunity of playing basketball with longtime friends could have been devastating. Senior Adam Palmer of the Londonderry Empire team has been waiting patiently for the league to resume.
"It's a pretty exciting time," Palmer said. "Before our first game we were all pretty amped up and ready to be back on the court. The hiatus wasn't the best, so we're happy to be back out there."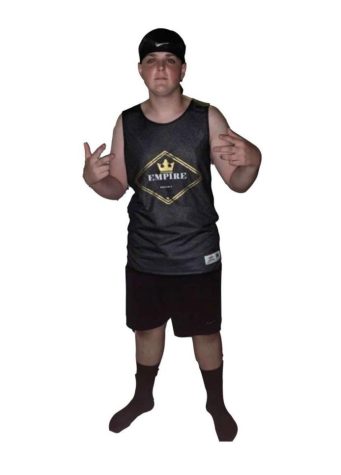 Palmer and his Empire teammates have been waiting for this moment for years. From a young age they have been on the same team, and while there hasn't been much improvement on their basketball skills, the boys are ready to entertain. Whether this be through Palmer getting his pants pulled down by the opposition, missing a wide open layup, or fouling on every defensive possession, there is never a dull moment in any Empire win.
"The hiatus caused us to think about how we want to be back in the league, so we wanted this season to be a big bang," Palmer said.
Soucy, much like many in this league, believes he is a real basketball player. He loves the inclusion of the league, which still maintains a very competitive feel. This is a change he saw occur over the past few years.
 "I first learned about rec when my brother took part in a team. Back then it was very super team heavy," Soucy said. "Now rec has a more relaxed vibe when it comes to recruiting, but yet the ante of the games has been upped intensely." 
Although only a junior-filled team, Soucy knows the Wizahds have what it takes to make a run in the playoffs against some dominant senior teams.
"The Wizahds are the premier rec basketball team," Soucy said. "We dominate in all terms of effort, consistency, and love for the game."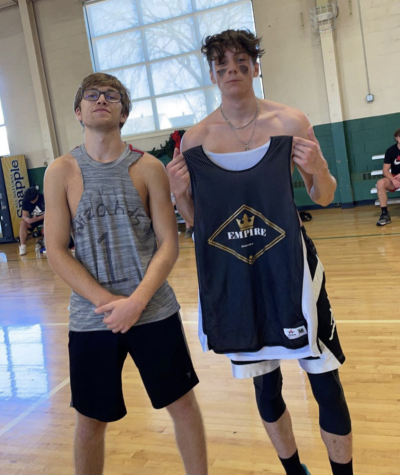 Not only are the players getting in on the action, but many students are also taking the opportunity to join their friends in the league in a coaching role. Head coach of the Wizahds, junior Ean Casey, is grateful for the chance to lead his team on game days.
"They couldn't function without a head coach and I'm really glad I could be there for them," Casey said.
What he lacks in actual basketball knowledge and ability, Casey makes up for with his passion to compete and have fun with his friends. He also believes he brings more to the team than most would give credit for.
"I bring my keys, my wallet sometimes, and maybe a snack [to the team for success on game days]," Casey said.
Due to having the 2020-2021 season off, the only teams with experience in the high school age group are in the junior and senior classes. While experience in a rec league gives little to no advantage, the upperclassmen are definitely feeling they have the upper hand of being bigger than most opponents. Adam Palmer thinks the players are getting worse, which must have been the same thoughts the previous upperclassmen had when they saw him play.
"The level of competition has gotten significantly worse," Palmer said. "Freshman year [Londonderry Empire] were losing every game, and now we dominate this season. So the talent is on the decline, which is better for my team."
Palmer isn't the only senior who feels this distinct change in level of competition. Senior Colby Ramshaw of Rec Team #3 agrees with the advantage of being bigger than the opponents.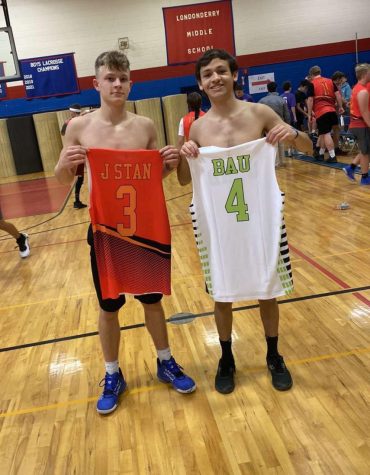 "I remember when I was getting beat up by senior teams," Ramshaw said. "Playing now, I feel that advantage of being older, and that's helped us win a few games."
Ramshaw, who was recruited into the league due to the superb athleticism that has landed him a spot on the University of New Hampshire football team, his large build, and his friendships with the athletes in this organization, has loved the experience so far.
"I think it's this group of guys that has made the league so popular," Ramshaw said. "We're all super good friends but we're all on different teams."
You would think being a 6'5" division one athlete would mean Ramshaw is the MVP of the league. Apparently he can dominate every other sport besides the gritty rec league. Despite this, his team has been seen as an early favorite to win it all, and he believes this is the right pick.
"Granted we don't have Adam Palmer, but our team sticks out with the amount of true athletes and real basketball players we have," Ramshaw said.
Another team led by true basketball players is the Red Salamanders, featuring a two-headed monster of former Londonderry High basketball players Nate DeFazio and Corey Nolan. These two seniors decided to take their talents elsewhere for the 2022 season and have shown what they can do.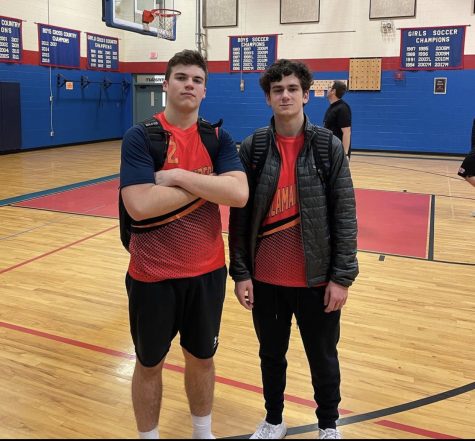 "I've never seen the league like this, with Instagram pages and the trash-talking leading up to games," DeFazio said.
This was a huge factor in DeFazio's decision to play in the rec league. Being able to play in a league full of friends during his senior year has been a great feeling.
"Being friends outside of the court definitely helps the team, and we also have experienced basketball players," DeFazio said.
With the league getting so much hype this season, the question is whether or not the future teams of this organization will continue such a fun atmosphere. The juniors of the Wizahds know that they will continue this into next season.
"The freshmen and sophomores are right there in it, continuing the tradition that we started with the Instagram pages," Soucy said. "I believe they will continue passing this down generations until I die."
DeFazio seems to be in agreement with this and has faith in the underclassmen following the lead of the seniors.
"I think this will continue, with some of the underclassmen doing Instagram pages," DeFazio  Whether they're good or not isn't exactly what matters, it's the spirit," DeFazio said.
Like DeFazio, Ramshaw believes an effort will be made to continue the excitement, but not in the same way.
"I think the future teams of this league will try to do what we do," Ramshaw said. "Some younger kids already are [creating rec team]Instagram [accounts] and going along with what we started. I don't think it'll be the same, but I do think they'll try to carry on the legacy."
Palmer has little faith in the young guys though, giving all the credit to his teammates and opponents.
"I definitely credit the hype around the league to the upperclassmen," Palmer said. "We are bringing the energy, and when we are gone the rec league is going to go out sad." 
No matter what happens in the future, what is constant is kids going out and signing up for this league. Andrew Soucy needs the world to know that above all else, there will always be kids showing up and competing.
"[Rec basketball] isn't fake, this has real stakes and real standards," Soucy said.
Leave a Comment
About the Contributor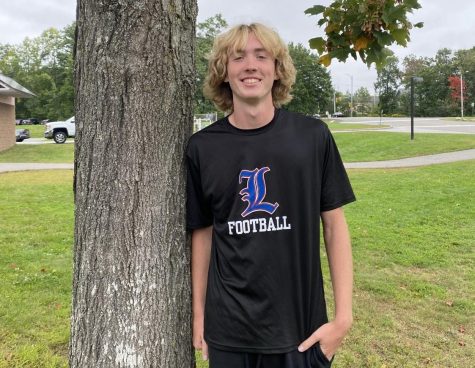 Grady Daron, Sports Multimedia Editor
Grady has been on staff since 2019, and has been a sports editor since 2020. He plays football, basketball, and baseball for the school, as well as being the class secretary for the Class of 2022. He likes sports and doesn't care who knows.