Softball strives for success in 2022 season
The softball team has been waiting to get back on the field all year and is excited to make a comeback from last year. With a record of 13-7 last season, the girls are looking forward to stepping up their game and have high expectations for each other heading into this season. 
Senior Emily Rivera is striving to make her senior season better than every other. They have all  set goals in order to achieve Rivera's hopes and reach their highest potential.
"This season we really want to come together and improve our offense from last year," Rivera said.

In 2021, the team was knocked out of the playoffs by Salem, this year they are hoping to advance further than in previous years. 
"Our biggest competition this season is definitely Salem; we're hoping to make a big comeback this season and put them in their place," Rivera said. 
Senior Maddy Bickford is looking forward to working with her teammates and maintaining a confident mindset as she heads into her final season of high school softball. The team has a strong defense and is prepared to use it to their advantage.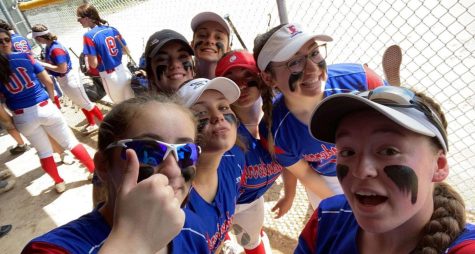 "Our biggest strength is absolutely our defense," Bickford said. "We have a rock solid infield and outfield that is willing to do whatever it takes to make the play. Our pitchers and catchers are stellar too; it's because they are able to connect inside and outside of softball and they communicate well with each other."
The team is full of talent this year, each player brings their own strength onto the field. 
"All of our players are extremely talented, but definitely keep an eye out for the rising sophomore, Zoey Nelson," Bickford said.  "Not only is she great defensively, but she has incredible power in her swing."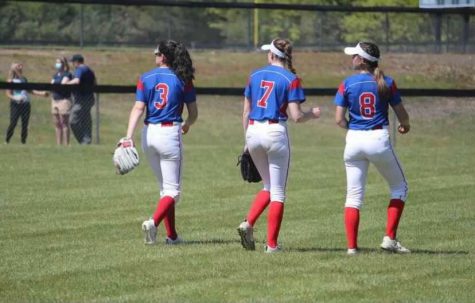 With a strong mindset and high expectations the softball team is planning to dominate the field. 
"My expectations for this season are to give it our all and go down fighting, no matter if we win or lose," Bickford said. "Our main goal as a team is to make it deeper into the playoffs." 
Leave a Comment
About the Contributor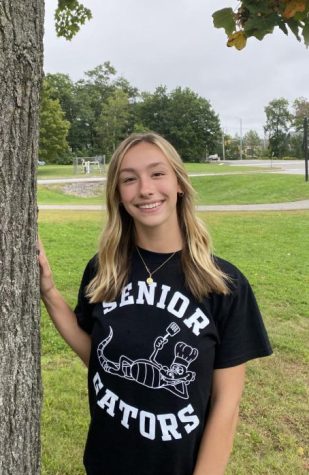 Olivia Windisch, Sports Chief
Olivia has been on staff with The Lancer Spirit for three years. Olivia is a huge sports girl; when she isn't on the field, court, or track with the Unified family, she spends her time cheering on Lancer Nation. Olivia is also involved in many clubs at LHS and enjoys spending her time volunteering. If there was an award for loudest fan... Olivia would win it.