Varsity football to play championship rematch game with Winnacunnet Warriors
Next month will be the one year since the 2021 NHIAA D1 State Championship, when the Londonderry Lancer football team swept the Winnacunnet Warriors 24-14–winning their second championship in three years. 
This Friday, football will play in their rematch game against Winnacunnet. According to returning player Sophomore Alex Villa, he and the team are "feeling good."
"We're not too worried [because] we prepped very well," he said.
After winning the Championship game against the Warriors last year, Villa wasn't able to process the game's outcome until the ride home.
"I felt surreal," Villa said. "It didn't really hit me until we got on the bus."
The significance of "never letting up" was the mentality that Villa held onto and kept in mind after the success of last year's game.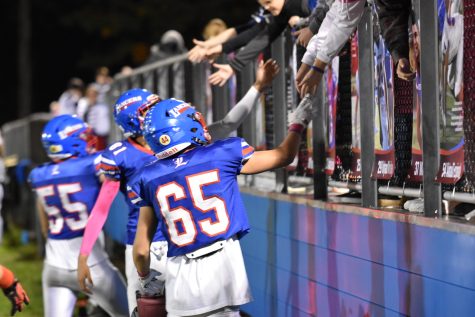 "The moment you let someone work harder than you, that's when you lose," Villa said.
With the long-awaited game approaching quickly, Villa focuses on his performance in hopes that he can positively affect the team's performance as a whole.
"I'll remember my responsibilities and help the team in any way possible," Villa said. "We just have to stay locked in."
When the game is over, Villa hopes that the team can prove to others and themselves where they stand.
"We will prove we really are the Number 1 team, and that nobody can hang with us," Villa said.
Villa is not the only returning player with high hopes going into the game. Senior Drew Heenan shares a similar mindset.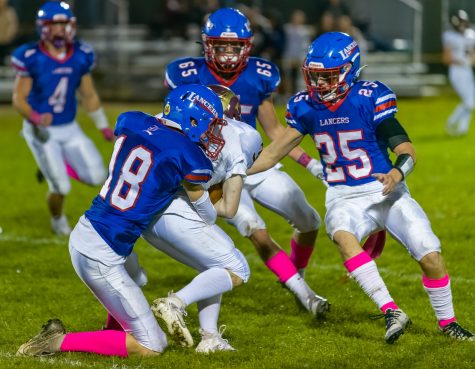 "I am feeling pretty good going into this game," Heenan said. "Winnacunnet is a good team, but their record doesn't show that. They have good players coming back, but have had bad luck with some games this year." 
After winning the game against Winnacunnet last year, Heenan felt "amazing."
"There is nothing like winning a championship," Heenan said, "but I am focused on this year right now and aiming to get another one." 
The main facet Heenan wishes the team to focus  on going into the game, is playing "their football" and "doing what they know best."
"We've had a slow start a few times this year, so coming out hot would be great," Heenan said.
This is a must-win game for Winnacunnet: they must win the upcoming game to make the playoffs. The Salem Blue Devils, the Lancers' next opponent, face the same issue next week. Heenan expects that Winnacunnet will be playing with their all in hopes to conquer the Lancers once and for all.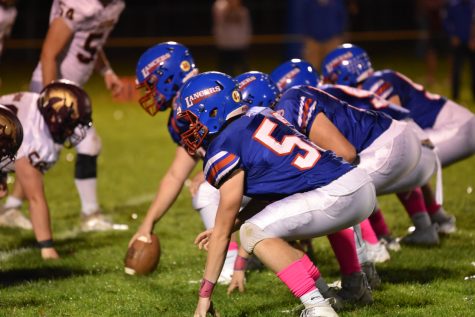 "I have been telling the guys all week to treat the last few games kind of like playoff games," Heenan said, "in the way that if we lose both, we don't get the Number 1 seed."
Leave a Comment
About the Contributor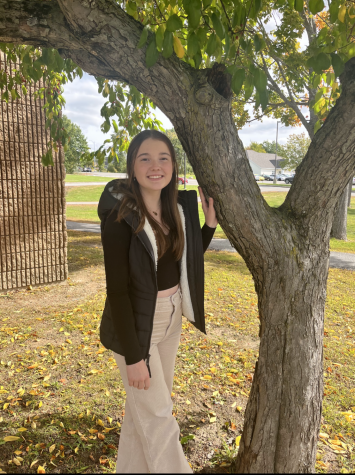 Emma Desrosiers, Executive Sports Editor
Junior Emma Desrosiers is cordially occupying the position of Executive Sports Editor for her first year on staff. In her free time, Emma enjoys playing field hockey on her club team, hanging out with her friends and family, and listening to music.