Last Friday, varsity quarterback senior Drew Heenan broke the all-time school record for the most touchdown passes, previously held for 37 years. Heenan was recently featured on WMUR to highlight his successes this season.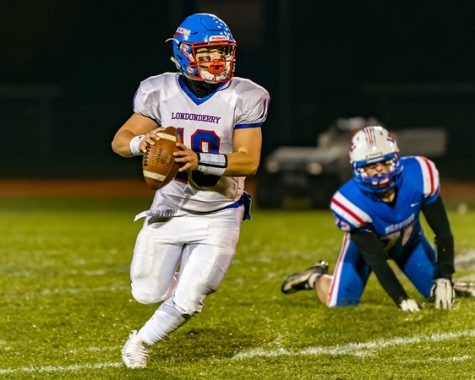 After accomplishing this feat, Heenan is feeling "great," and thankful for his team, his mentors, and his supporters.
"I couldn't have done it without my teammates, so I want to thank them," Heenan said.
Although playing football seems like a natural lifestyle for Heenan,
he notes that playing, especially for Londonderry, is "a lot of work." Heenan believes that putting in that work has been beneficial towards his performance this season.
"There has been a lot of film watching with my coach and throwing have been a great help," Heenan said. 
Going into the playoffs, he's not looking for another record to break, or a new highlight reel–the one and only goal Heenan has his mind set on is winning another championship.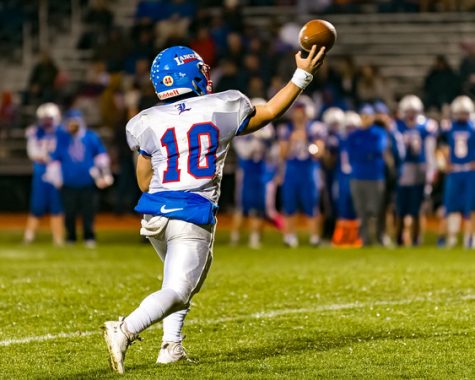 "To go out on top as a senior would be one of the best things I could accomplish in my life," Heenan said.
When looking towards his future, Heenan hopes to play football in a college that has his preferred major and the environment he is looking for.