Behind LHS's famed Day of Giving
LHS's Day of Giving is not an easy day to prepare for. However, LHS has many Pep Rally coordinators and donors who help make the day extra special.
With the annual Day of Giving that happened today, there was lots of preparation that went on behind the scenes. Many do not know how much the LHS Pep Rally coordinators work for one special day of hair donating. Along with the other coordinators, senior Rebecca DePasse spent weeks preparing for this day. 
She is not only looking forward to seeing everyone donate their hair, but is also looking forward to seeing all the "excitement."
"The buzzing emotions of all the girls cutting their hair [is exciting] and it's a very special moment for them," DePasse said. 
DePasse is no stranger to hair donations, as she has cut her younger sister's hair and donated a total of four times back in elementary and middle school. 
"I loved [donating my hair]. I just never grew my hair out long enough [to donate], while in high school," DePasse said. 
Although DePasse hasn't donated in high school, she has been donating her time to help organize the Day of Giving. Along with DePasse, junior Pep Rally coordinator Emma Desrosiers said that she felt "really lucky" to be a part of today.
"It's such an impactful day and being able to donate my hair freshman year was truly an experience that meant so much to me," Desrosiers said. "It really means a lot to be able to help people in need and also [to] just give back to the community."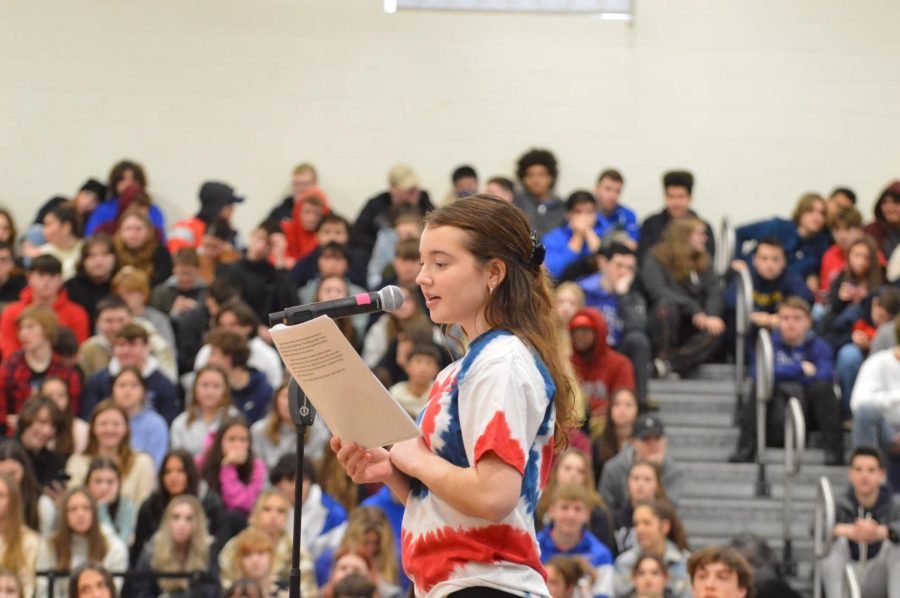 Like DePasse, Desrosiers is no stranger to the Day of Giving. Aside from being a donor her freshman year, she has also been a hair cutter for her friend, Kelly Egan. Desrosiers feels that this day is an "important tradition" at LHS.  
"I heard about Lancer Lengths and the Day of Giving since I was in middle school," Desrosiers said. "I just didn't know I could donate my hair, so since sixth grade I was planning on doing it my freshman year." 
In order to donate her hair, Desrosiers worked on growing it out to make sure it was long enough. Even when Desrosiers was "nervous because [donating] is a big change", she was motivated by what her hair would stand for.
"Knowing that that was the cause, it was going to really just took all my anxiety away about it and made me excited to do it," Desrosiers said. "When I finally got to do it freshman year, I just felt really grateful to have [been] able to fulfill that dream that I had."
Even though Desrosiers and DePasse aren't new to Lancer Lengths, there was a donor who was brand new to donating. Junior Sarah DeFazio was the first person to sign up for this year's donation.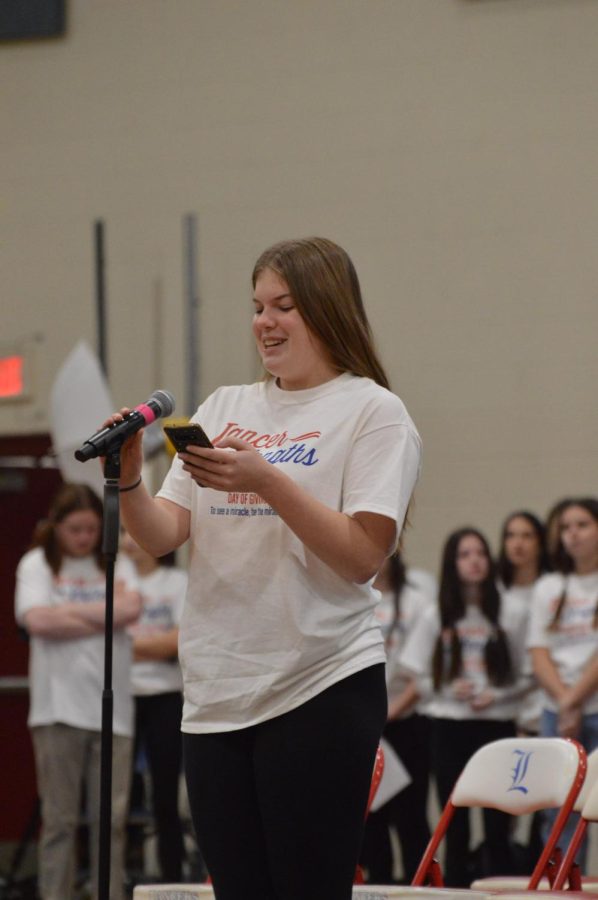 "I wanted to commit to it [early] because I've been wanting to donate my hair," DeFazio said.
DeFazio had prepared for today for about a year. It had been that long since her last haircut. She had been preparing for so long that she was ready to donate her hair. The buildup to today was also very "exciting" for her. 
"I've been thinking about it almost every day because I can't wait to just cut it," DeFazio said. 
Prior to today, DeFazio said that the Day of Giving "still doesn't feel real." 
"I'm looking forward to cutting my hair because that's a way I can indirectly help someone," DeFazio said. "Although I don't know who [my hair] is going to, I know someone needs it more than I do."
Leave a Comment
About the Contributors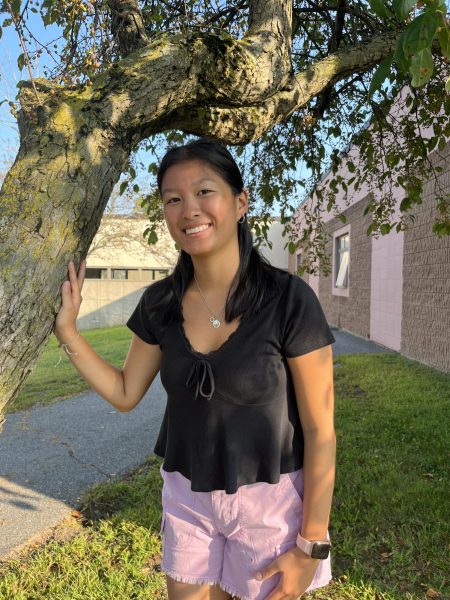 Jill Mazzola, Business Manager
Jill is a returning member of the Lancer Spirit Staff. Last year, she was features editor and this year she is business manager. She is excited to have a new role on staff and is looking forward to the year. In her free time, she enjoys playing tennis, competitive baton twirling, and spending time with her friends and family. She is a dog lover and has a Goldendoodle named Marlee.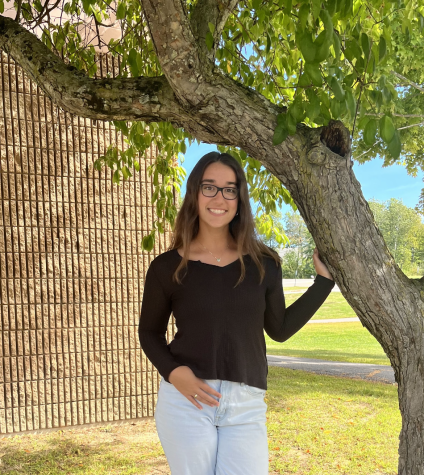 Makenna True, Editor in Chief
Heading into her third year on staff, Makenna is excited to take the reins as Editor in Chief of The Lancer Spirit. In her spare time, Makenna can be found playing competitive travel softball for the NH Prospects organization. She also is a part of NHS, the Green Council, and Senior Gators.