With school coming back into focus, the student section at the first football game of the season did not disappoint. The first fashion feature of the year showcases how spirited the Lancers get with their red, white and blue attire.
---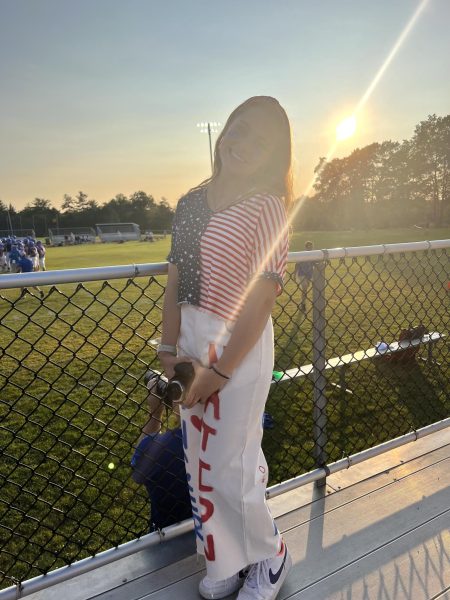 Senior Emelyn Hayes
The first highlight goes to senior Emelyn Hayes supporting the U.S.A theme. Being a part of the Senior Gators is "so far so good," Hayes said. Hayes is wearing white jeans with words that say "Lancer Nation." Creatively enough, she designed the pants herself. Hayes is also wearing a red, white and blue shirt.
To tie it all together she is wearing red, white and blue Nike sneakers. As Hayes' outfit looks amazing, her accessories are even better! She is wearing a red bandana as a headband, with blue streaks on her face. Hayes is really showing her spirit off in the stands of tonight's game. 
---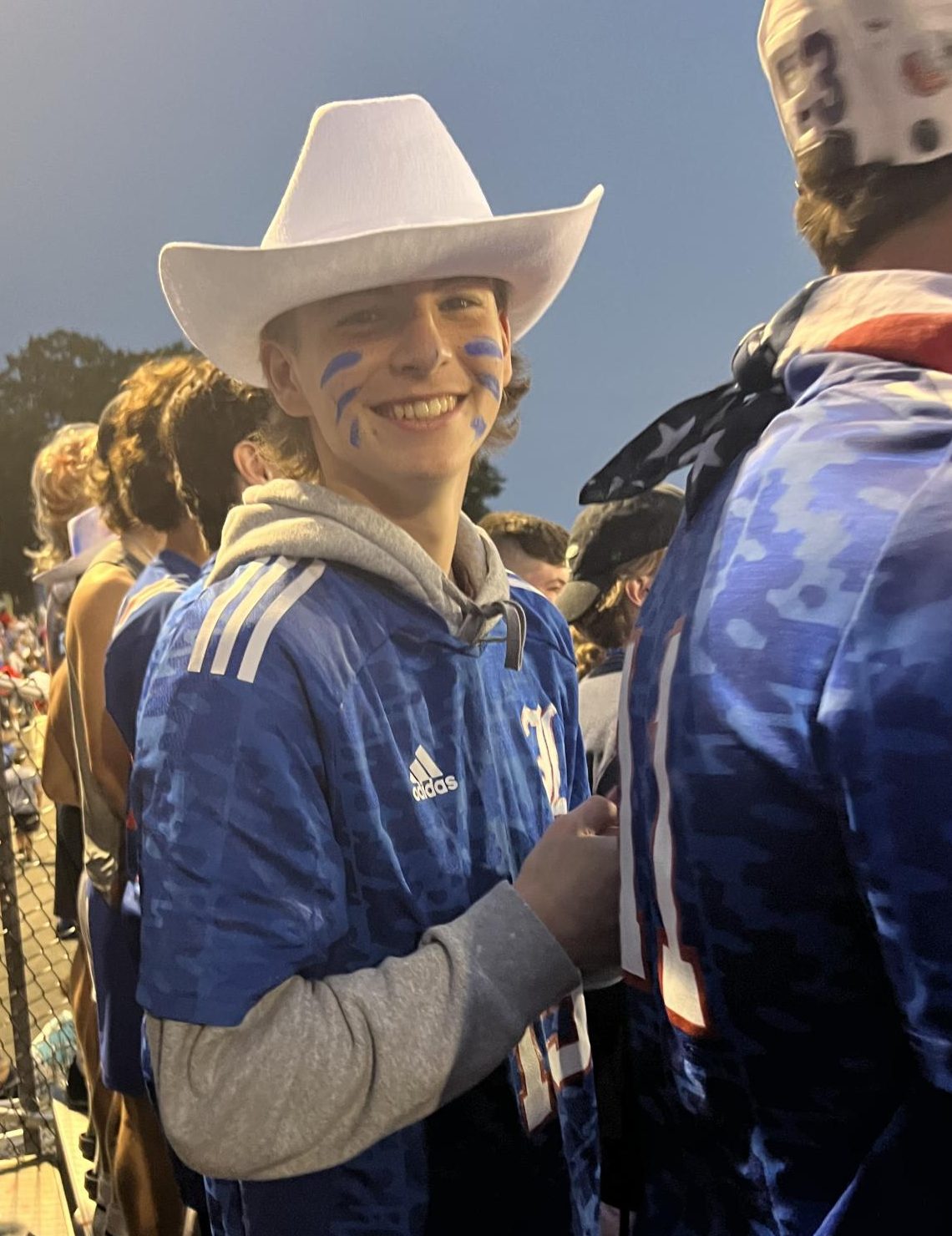 Junior Parker Lewis
Our next highlight goes to junior Parker Lewis. Lewis is representing the Varsity Boys Soccer team by wearing his jersey; a smart way to incorporate red, white and blue. Lewis is also wearing a white cowboy hat, as well as blue whiskers.
What an outfit! Lewis definitely came through and showed his school spirit.
---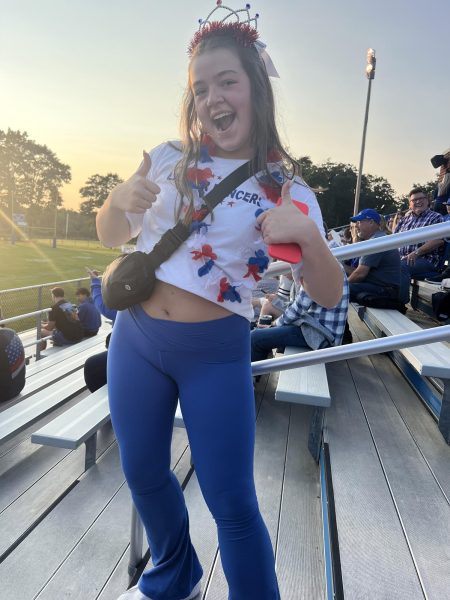 Junior Meghan Rheault
Our last highlight goes to junior Meghan Rheault. Rheault started her night with her white Lancer Dancer shirt, and blue flare leggings from Aerie. Who would have thought that bell bottoms would come back to style with the new name 'flare?' Rheault is also wearing a Lululemon crossbody bag with a red, white and blue crown and lei.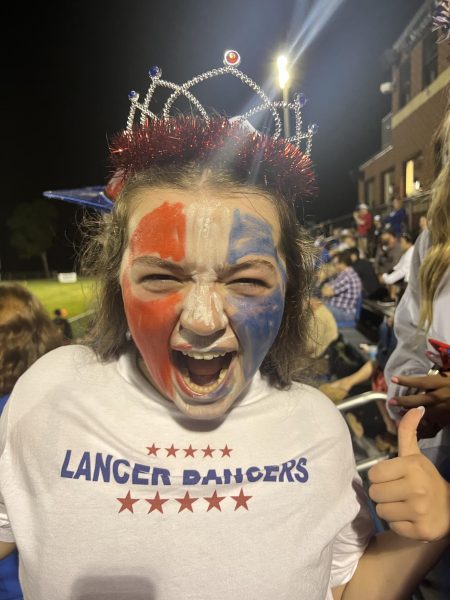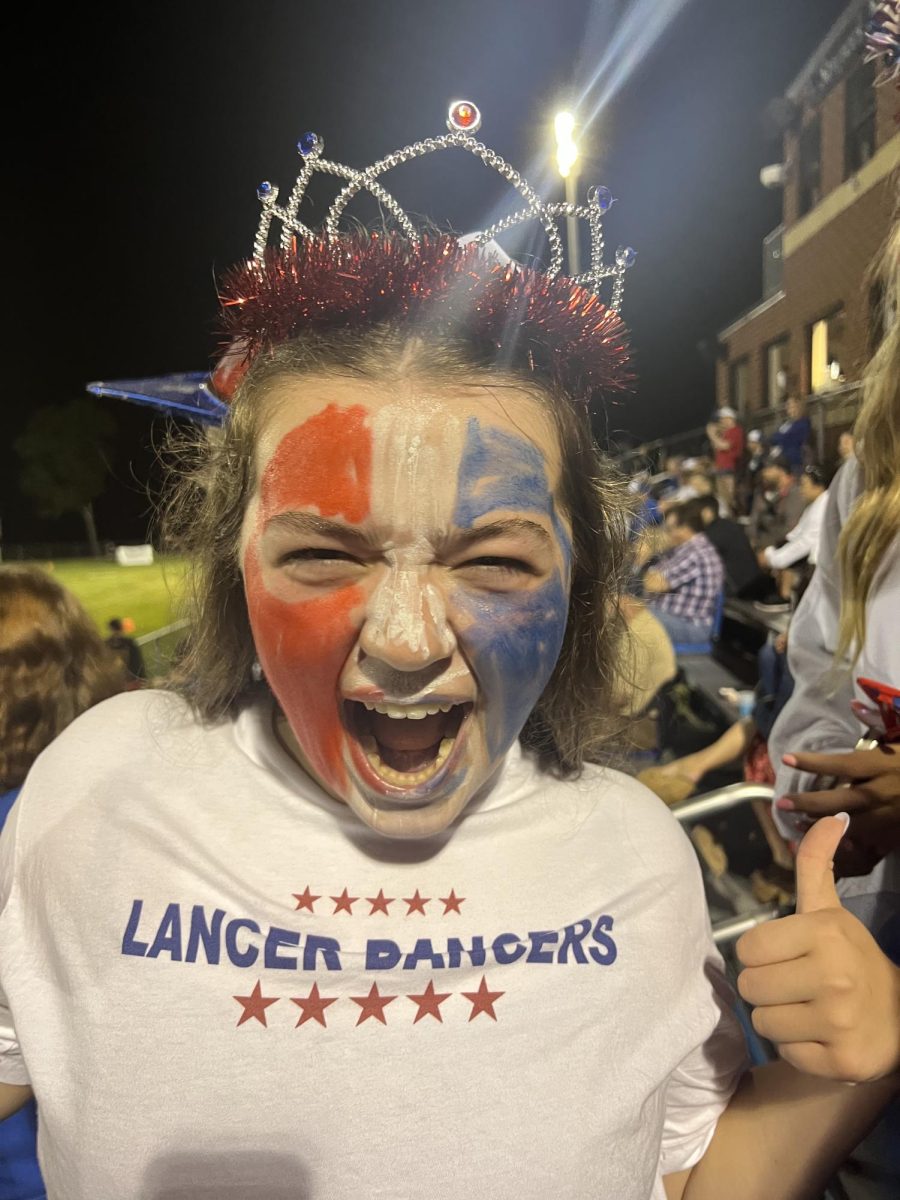 After she danced in front of the crowd with her fellow Lancer Dancers, her festivity really kicked in. Rheault used face paint to take  her school spirit to the next level.
We hope we can see more of Rheault's festivity in future games.