As the fall season gets closer, Lancer Nation begins to feel the excitement of Mack Plaque quickly approaching. All the athletes around LHS have been working hard all week and are hoping to bring the plaque back home this weekend. 
Mack Plaque first started back in 1983, when eight LHS teams would face Pinkerton in fall sports over the weekend. The school that wins the most games by the end of the weekend gets to hold the plaque until the following year.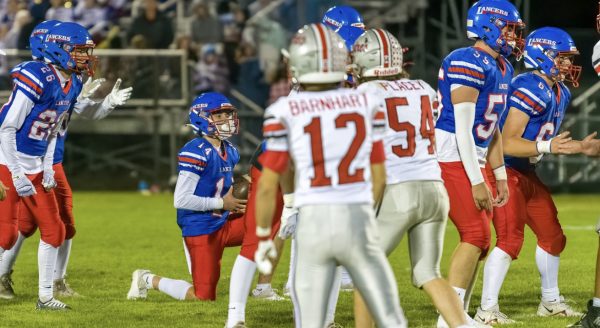 The last time LHS won the plaque was in 2020 when they won 5-3 with wins in football, boys' soccer, boys' cross country, field hockey, and volleyball. However, they would fall short in 2021, losing 4-3. 
Last year, LHS was close to bringing the plaque back home but fell short in their attempt at a comeback, losing the plaque 4-3 with 1 tie. 
This year, Pinkerton gets to host Mack Plaque, and it kicks off with the 6-1 boys' soccer against the 8-0 Astros and coed golf at 3:30. These events are followed by the football game at 6, where the 3-0 Lancers will face a 3-0 Astros team in a battle for the best in the state.
However, it doesn't stop there. Lots of games are played on Saturday, Sept. 24 too. Cross country starts in the morning early at 9 AM. Then the 5-1 volleyball team plays the 4-3 Astros at 10. Right after, the girls' soccer team closes out Mac Plaque weekend at 11 AM. 
This year is our year to sink the pink and bring the plaque back, let go Lancers!