The leaves have changed and the air has gotten colder, but for the athletes, the pressure is heating up as it's time for the playoffs. With five lancer teams guaranteed in this year's playoffs, Londonderry is looking to boast another state championship, and it starts this week with the boys' soccer team, girls' soccer team, and volleyball. 
The last time the boys soccer team was in the playoffs (2022), they lost in the first round, but junior Captain Zach Mantegari thinks that they are prepared, even though it could be the last time they suit up as a team.
"As most would say, I think we're all a little nervous heading into playoffs knowing it could be our last time playing with each other," Mantegari said. 
Mantegari looks back and picks out his favorite moment from the season, which came from the heated rivalry with Pinkerton.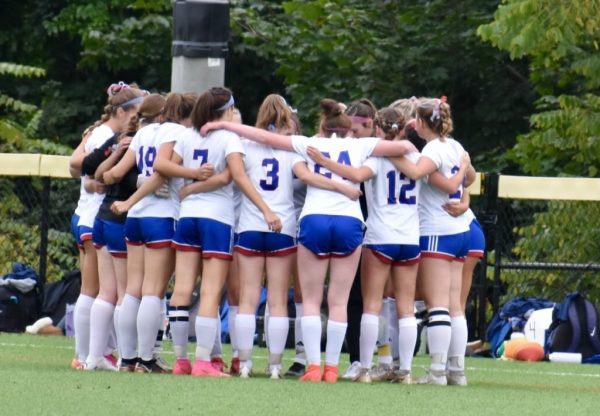 "My favorite moment from the regular season was winning the Mack Plaque game," Mantegari said, "Beating an undefeated Pinkerton at their place was an emotional win."
Mantegari and the team are ready for the game against Exeter, and are confident in their ability to get the job done. 
"The energy heading into the first round of playoffs is unmatched," Mantegari said. "You know we've prepared more than ever for this week so, it's go time."
This year, the girls' soccer team snuck in as the last seed in the playoffs, but junior Captain Kate Sloper and the rest of the girls are feeling good going into round one against Bedford.
"Our team is in our prime," Sloper said. "We've been playing so well together as a team. We're gelling even though we don't have any seniors. The juniors have really stepped up and have been leaders. I feel confident that we can beat Bedford even though it'll be a tough game."
For Sloper, her favorite moment was after a crucial game against the Winnacunnet Warriors. 
"My favorite moment was the bus ride home from Winnacunnet," Sloper said. "It was a big game for us and we pulled through with a crucial win."
Sloper is ready to win on Wednesday, and believes the energy heading into this game is "electric". 
We can't wait to play Bedford," Sloper said. "We want to shock the league with a big upset that will mark who we are as a team. We're all fired up to play.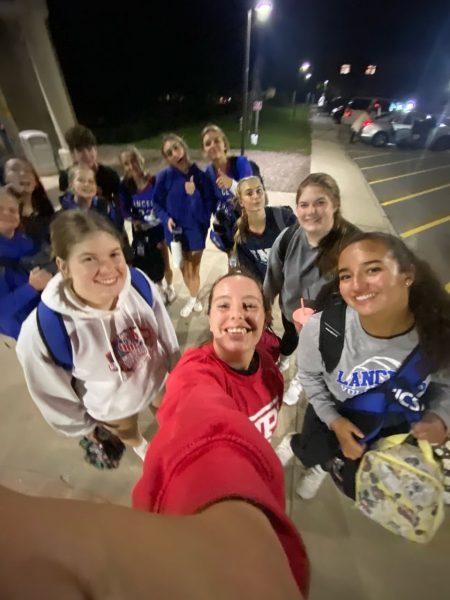 ''The volleyball team is back in the playoffs as well, and Senior Ally Mcgonagle feels they are very prepared coming into the matchup versus Bishop Guertin (BG).
"I think we are ready to take on BG," Mcgonagle said. "We have shown great resilience throughout the season and I believe it will continue to show nearing the end of the season."
Mcgonagle's favorite memory comes from the social events outside of practice and their games. 
"My favorite part of the season was when we went to a teammates house for pizza and ice cream and balled out on the basketball court," Mcgonagle said. 
Going into this game, Mcgonagle hopes the team stays consistent and keeps up with the high energy.
"We have struggled to keep consistent energy as a team but have made great progress," Mcgonagle said. "We have been trying to focus on celebrating the little points to gain momentum and ultimately defeat our opponent. I can't wait to see what we can do."
So far, all of the round one matchups have been completed, and while only the volleyball team will move on, the other lancers still fought valiantly and will start the offseason and get ready for some revenge come next September.