Driving is a privilege, not a right
It is finally happening, students' cars are being towed from the main lot. You may have assumed it was an empty threat; however Mr. Mazzone has finally put his foot down. It is confirmed that the students' whose cars have been towed were repetitive offenders. 
Now that the consequences of these risky actions are taking effect, it is important to remember that the rules have still not changed. You will get towed after your second ticket, the first one being your warning.
You may hear seniors complain about not having enough parking spaces. The overcrowding in both the plateau and main lot proves that underclassmen are taking their chances to park closer to the school. This is so inconvenient for seniors and juniors who have worked hard to earn their parking spots. It's just salt in the wound when they are pushed out and forced to park in Mathew Thornton.
I will warn you, being a student without a parking pass is not the only offense. 
Seniors, if you have a parking pass but have either changed cars, or changed license plates, update this information with your house office. Parking passes are routinely checked and cross-checked with the information you provided when applying for your pass. If you have not gone through the proper process of updating your information and a parking lot overseer notices this, you will immediately get a ticket. After the first ticket, your car will be remembered for future checks. 
Students without parking passes, we know you are out there, so don't be foolish. Would you rather walk to and from the recs or get picked up by your mom because your car got towed? 
View Comments (1)
About the Contributor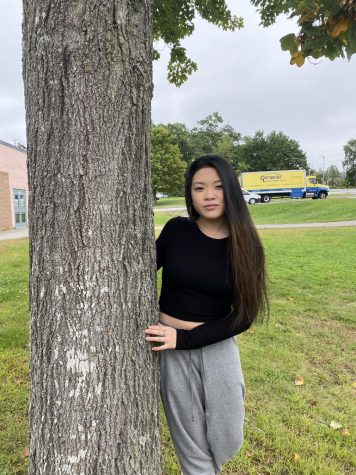 Natalie Karlson, Design Editor
Natalie is the design editor and this is her first year as a staff member for LSO. She designs magazine pages and draws pictures for article thumbnails. Natalie designed the Lancer Spirit ink logo and has written a wide variety of articles from opinions to creative writing.