Photo Gallery: Highlights from Prism 2015
The music department hosted it's annual Prism concert on Saturday, Oct. 31 at 7 p.m. and Sunday, Nov. 1 at 1 p.m. and 5 p.m. in the high school cafeteria.
The concert featured the chorus, jazz ensemble, orchestra, and about 25 other student group acts. Tickets for admission were on sale for $12 each and could be purchased at the door or ahead of time on lancermusic.org.
All proceeds went to funding the music department's choir, orchestra, and jazz ensemble.
Photos by Emily Schackart
---
Senior Patrick Sullivan kicked the show off with an acoustic cover of
"Angels and Demons" by Front Porch Step.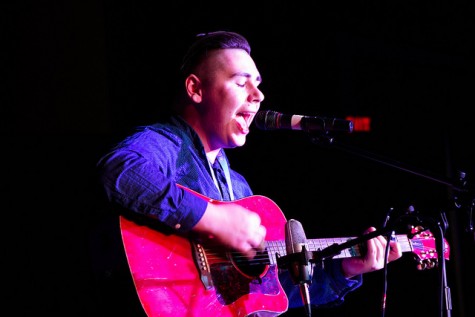 ---
Senior Brianna Ho brought something new to the stage with a
traditional Chinese string instrument called a "yangqin."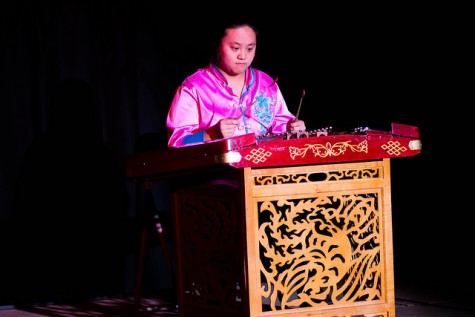 ---
Duet Brady Wall and Aly Aramento sang their own rendition of "I See
Fire" by Ed Sheeran.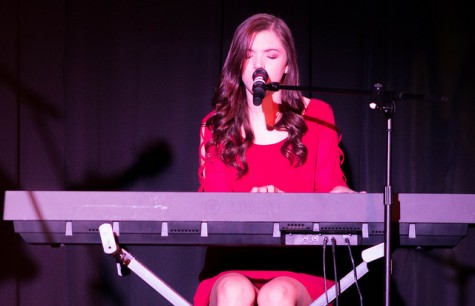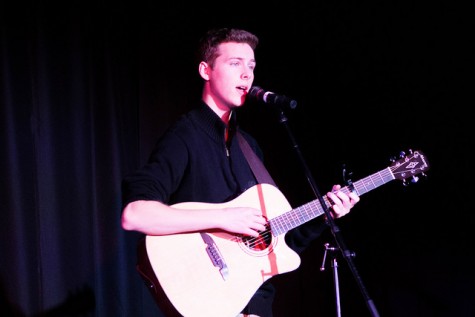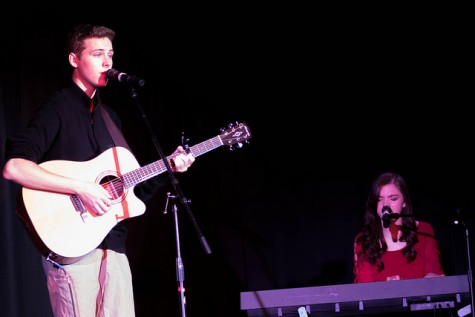 ---
Seniors Abigail Espaillat and Michael Baker covered Amanda
Palmer's "Ukulele Anthem" in a duet.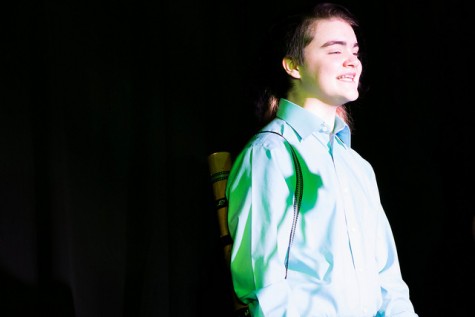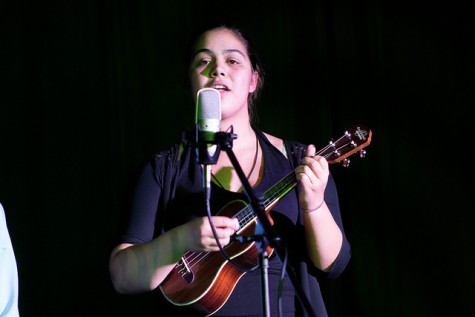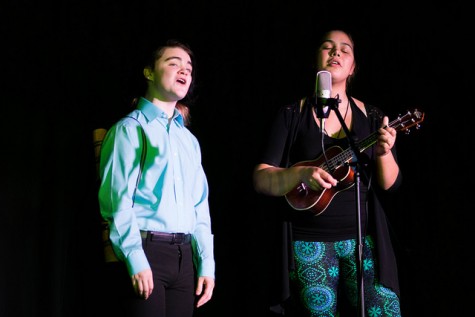 ---
Senior Dan Cain sang "Sophisticated Lady" by Duke Ellington,
accompanied by Connor Rouse, Keira Fitzmaurice, Jason Coburn,
and Emily Dawson.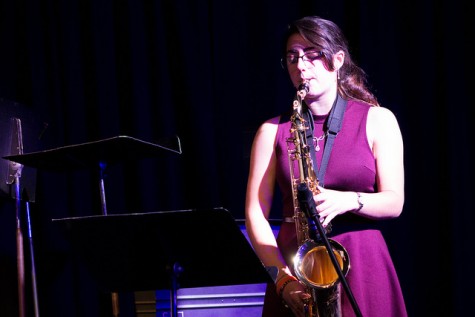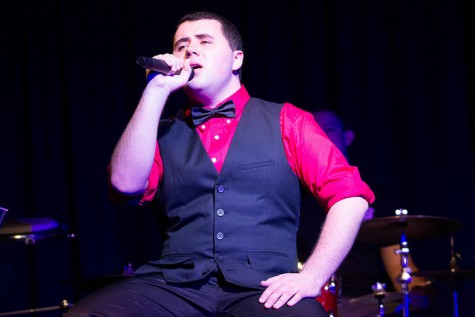 ---
Seniors Alex Powers and Alden Fielder performed an
acoustic rendition of the song "The Night Josh Tillman Came to
Our Apartment."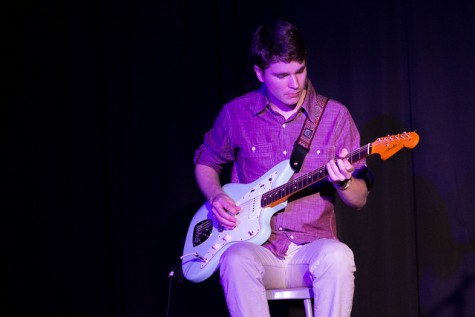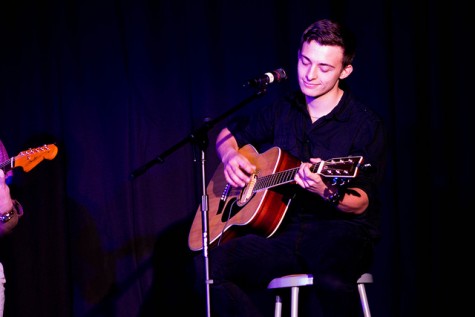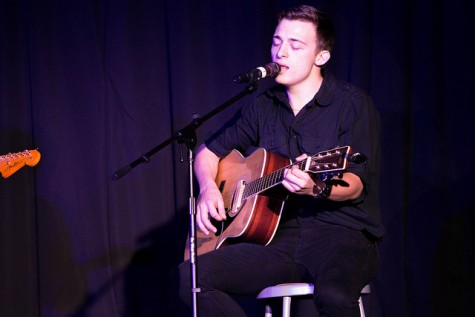 ---
The LHS Orchestra performed two songs, "Today" by
Robert Gardner, and "Symphony No. 7" by Beethoven,
under the direction of Mr. Beaulieu.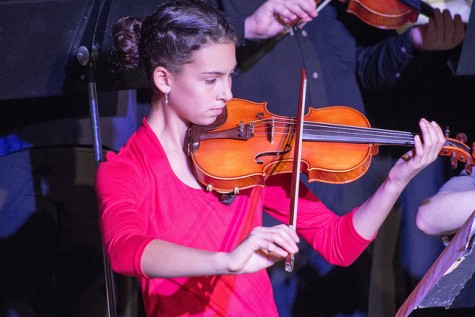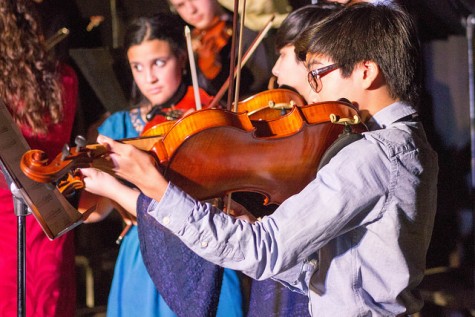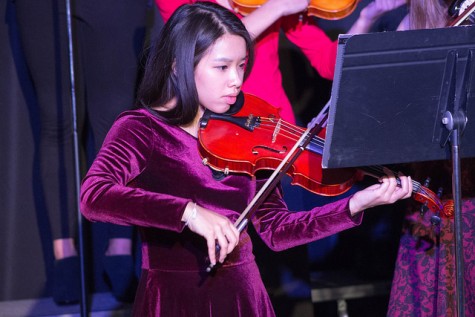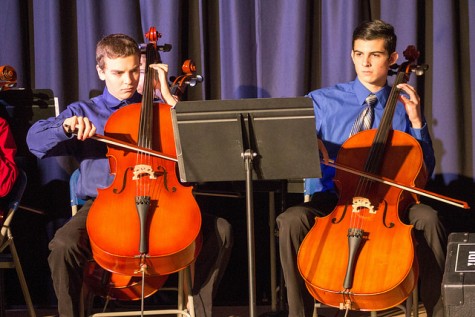 ---
Junior Kaleigh Grant performed as a soloist for the first time during
Prism with a cover of "Titanium" by David Guetta, accompanied by
Aly Aramento on piano.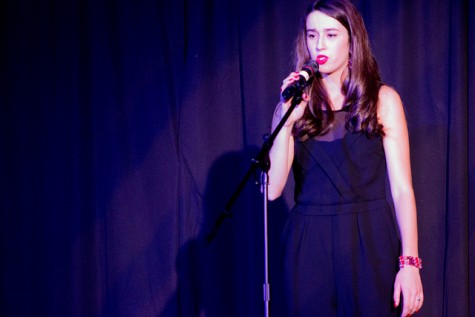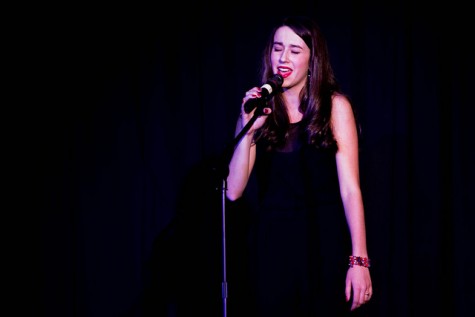 ---
Senior Maddie Harper played an impressive solo piece on her flute,
accompanied by Mrs. Loschiavo on piano.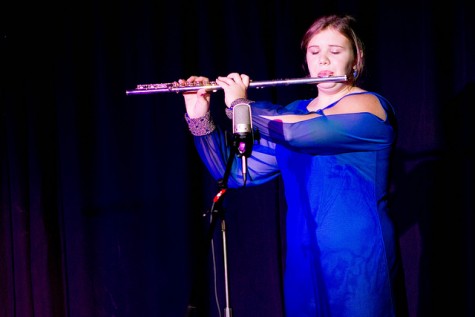 ---
Seniors Andrew Marsden, Liam Murphy, and Travis LaGree
performed a unique percussion feature using buckets.

Photos by Susan Honeywell
---
Sophomore Mary Sullivan, junior Julia Fitzgibbons, and seniors Evan
Plevinsky and Dan Cain performed Pentatonix's acapella version of
"Somebody That I Use to Know"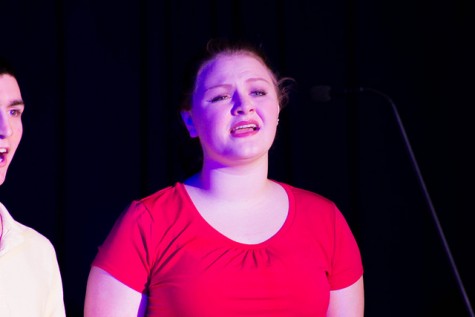 ---
Junior Nick Byrne, sophomore Bethany Costello, and seniors Isaiah
Fleming and Nate Baxter performed in a trombone quartet, playing
the song "Carry On My Wayward Son" by Kerry Livgren.
---
Senior Jason Coburn performed in Prism for the last time with a self-
written piece entitled "Inside a Wall."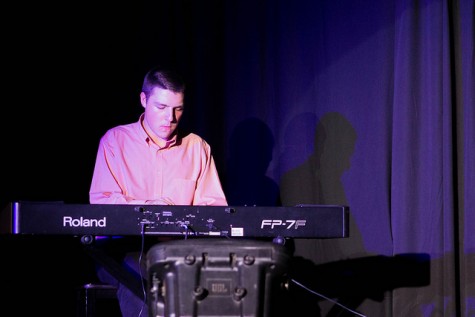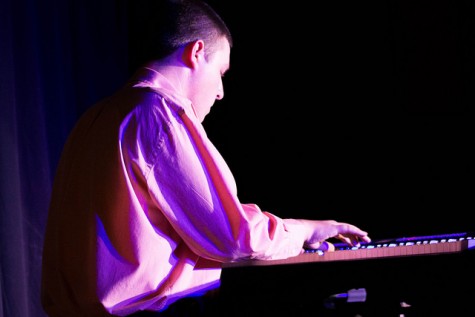 ---
Mrs. Loschiavo's chamber choir covered the song "Not the Same"
by Ben Folds, featuring beat boxing by Negeib Usmani and solos by
Dan Cain and Abby Wright.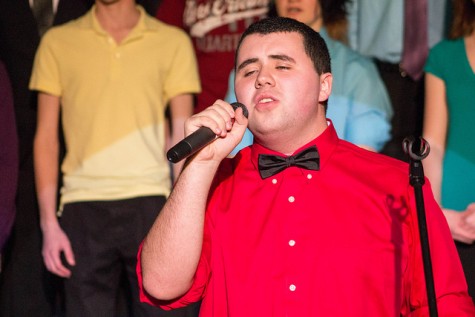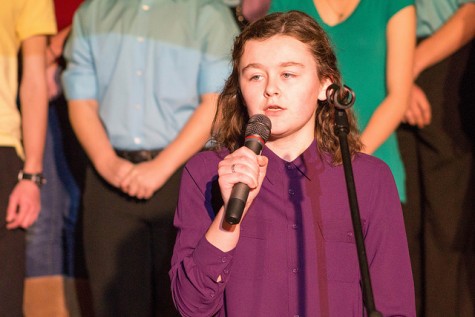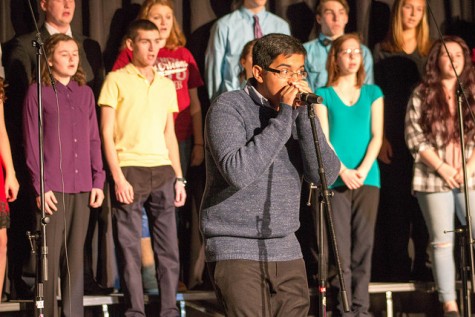 ---
Senior Casey Daron sang "Someday I Suppose" by The Might Mighty
Bones, accompanied by junior Damian Bernardini, sophomore Joey
Hernandez, junior Nick Ramy, senior Jason Coburn, senior Emily
Dawson, senior Casey Tardiff, and senior Nate Baxter.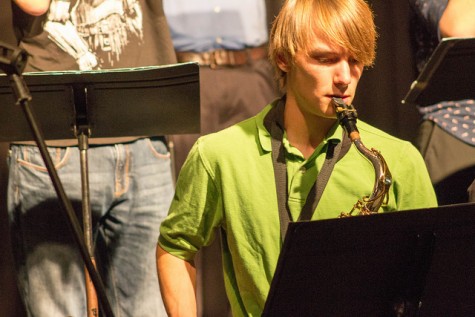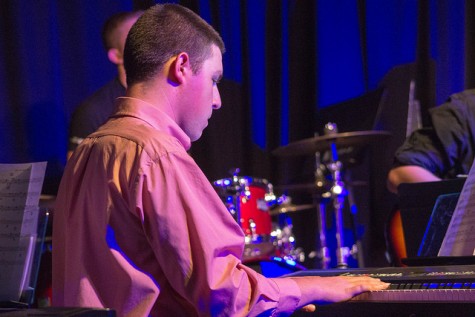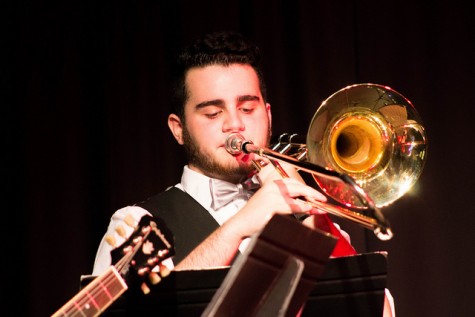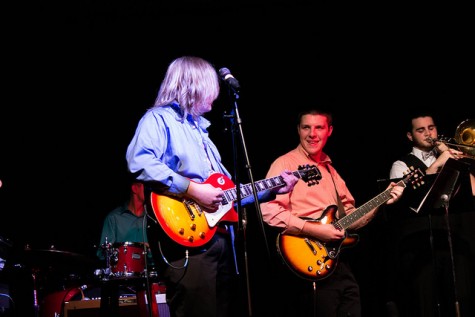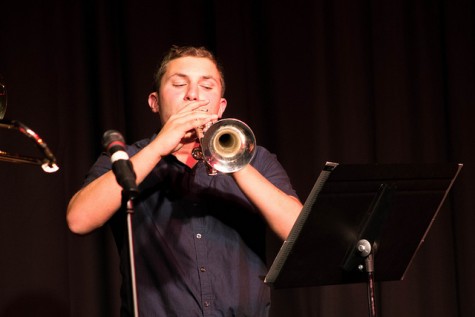 ---
Sophomore Mary Sullivan, junior Sammy Honeywell, and seniors Ali
Cashin and Aly Aramento kicked off the second half of the concert
with "Mama Who Bore Me."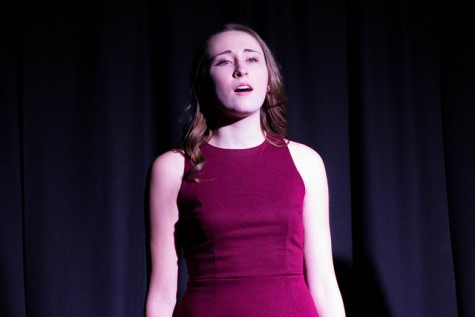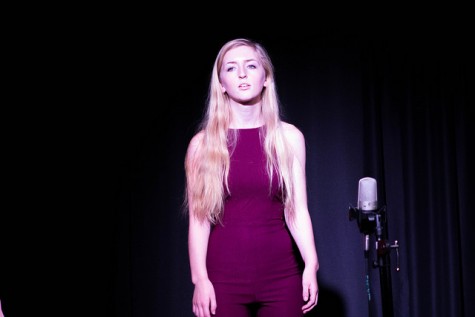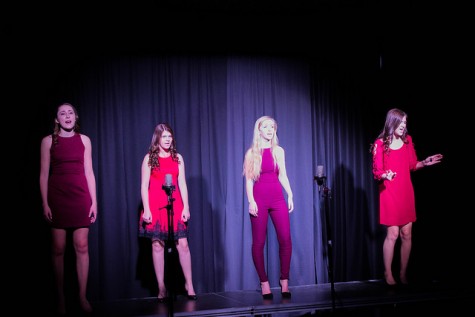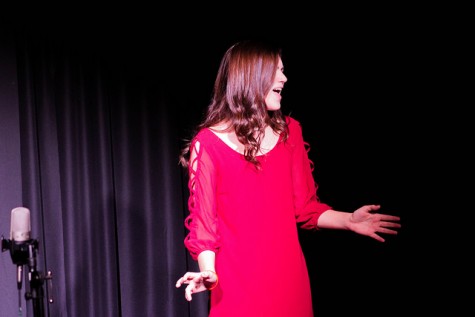 ---
Sophomore Ellen Kester debuted as a Prism soloist with her cover of
"Diamonds on the Soles of Her Shoes" by Paul Simon,
accompanied by Connor Rouse, Joey Hernandez, Jason Coburn, and
Alex Powers.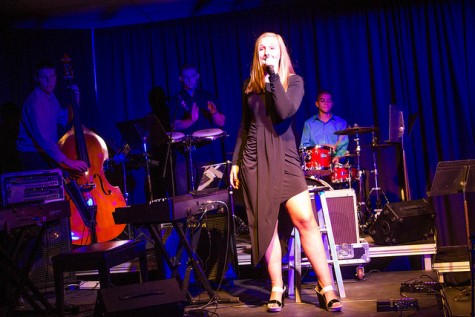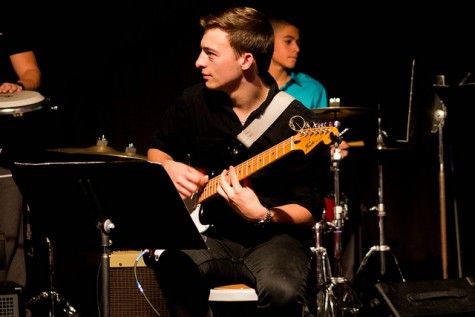 ---
Junior Tiffany Miller performed the song "Song for Lyndsay" by Jack
Stamp on her flute.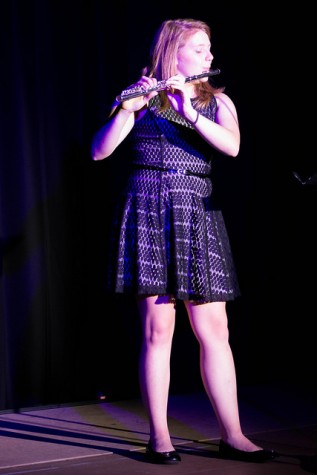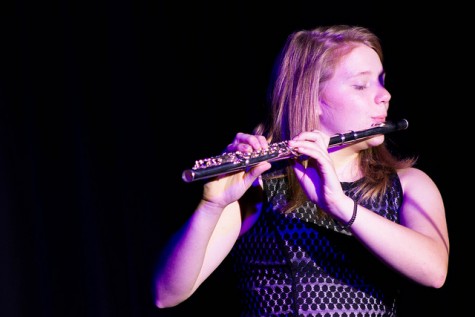 ---
Jaylee Jackson sang an acoustic version of the song "Drive" by
Halsey, accompanied by Mrs. Loschiavo on piano.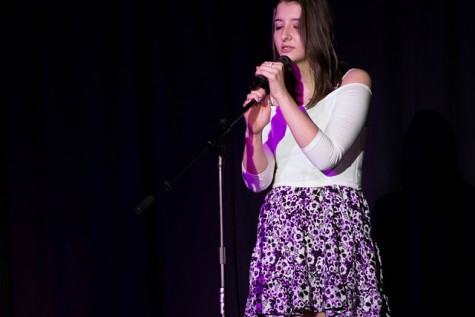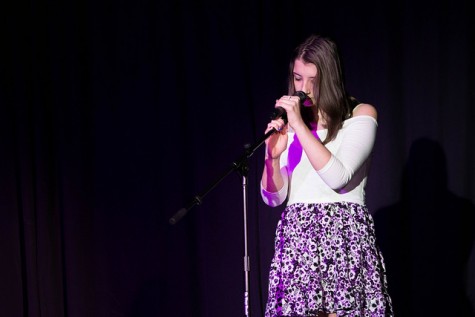 ---
Sophomore Tyler Dupuis performed as a piano soloist for the
second year in a row, playing Neil Davidge's "117"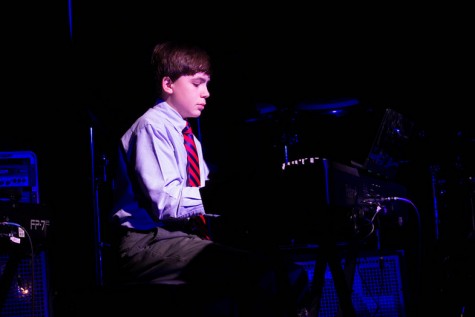 ---
Junior Julia Fitzgibbons performed an acoustic rendition of the song
"Toxic," accompanied by Nate Baxter on piano.

---
Seniors Kailey Johnson and Makayla Haynes performed
Halsey's song "Trouble," accompanied by Jason Coburn on piano.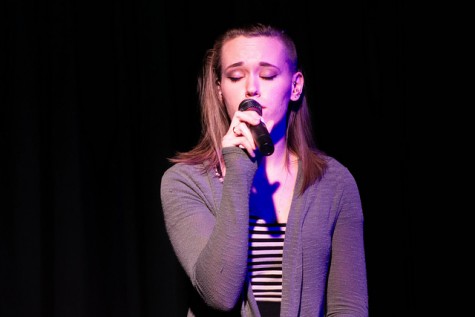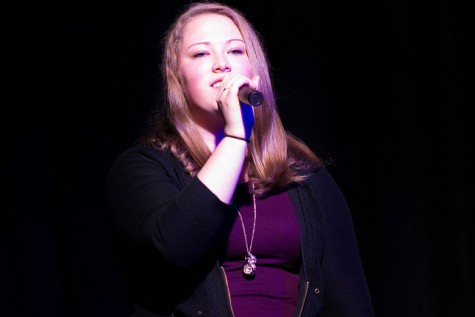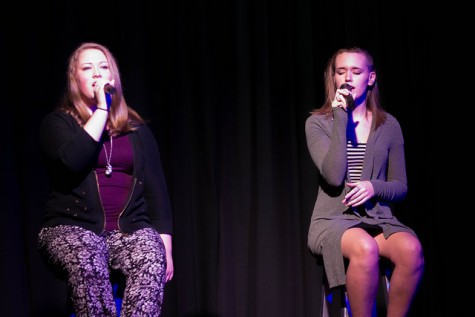 ---
Susan Lane, Rachel Cook, Natasha Islam, Kyra Armes, and
Zannie Moskal performed a strings version of "Counting Stars."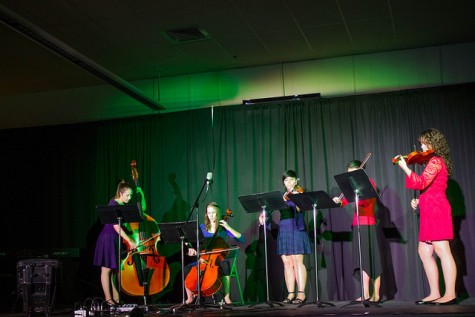 ---
Senior Orianna Kane performed a cover of "Fireflies" by Owl City on
her harp…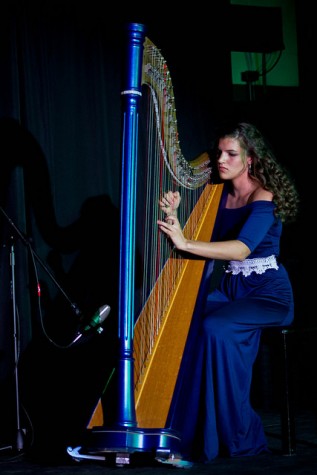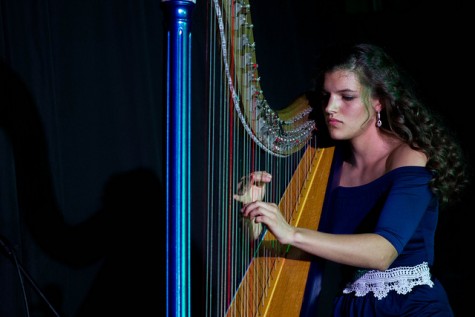 …and surprised the whole audience with her glow-in-the-dark
feature.
---
Mr. Beaulieu's jazz ensemble performed two songs: "Everything"
by Michael Buble, featuring vocals by Emily Dawson, and "Dream of the Return" by Pat Metheny, featuring Nate Baxter on trombone and
trumpet solo by Casey Daron.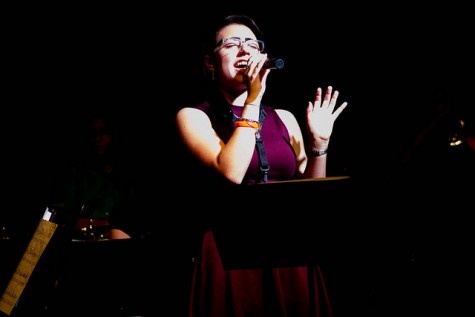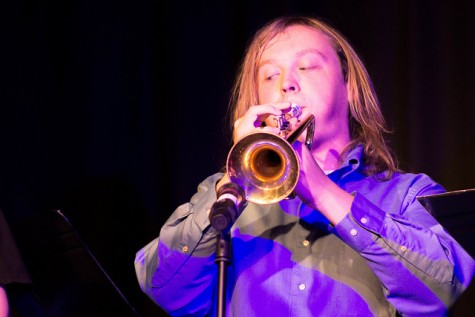 ---
Concluding the student solo performances was Damian Bernardini on
guitar, playing "Eruption" by Edward Van Halen.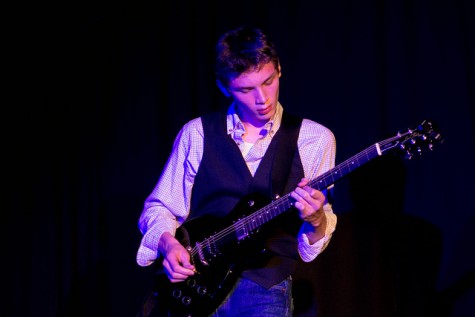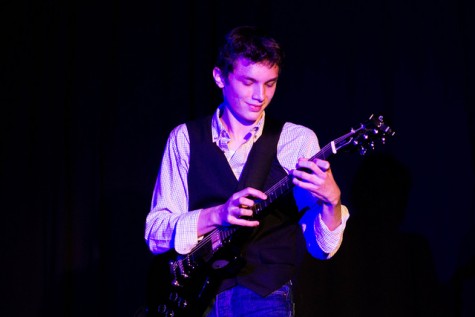 ---
DVDs of the entire concert can be purchased for $10 on lancermusic.org.