She's broken more records than countable over her sixteen years in the public eye. She's been categorized in various genres throughout the years, some including country, pop, rock, and more.
Lately, she's been re-recording her previous albums due to a rights issue when she left her prior record label, those albums being Fearless and Red. Just when fans were expecting her to re-record another, she surprised everyone with the release of a brand new album, the first time she's released new music since December of 2020.
At 12 am on Friday, Oct. 21st, Taylor Swift released her 10th studio album: Midnights. The album consists of thirteen main tracks with the addition of seven bonus tracks on the unexpected Midnights (3 am Edition), released 3 hours after the main album.
The upcoming release of the album was announced by Swift at this past year's Video Music Awards. After receiving the award for Video of the Year, she surprised fans with the name and release date of her tenth studio album within her acceptance speech. 
In a post on Instagram, Swift wrote that this is a collection of music written in the middle of the night. She explained that the idea behind the album was to base the songs on "thirteen sleepless nights scattered throughout her life."  
"[This is] for all of us who have tossed and turned and decided to keep the lanterns lit and go searching – hoping that just maybe, when the clock strikes twelve …we'll meet ourselves," Swift wrote. 
When the title and release date were announced, fans immediately freaked out. They started predicting what genre the album might be in, what the songs may be called, etc. Then, at midnight of September 21st, exactly a month before the album's scheduled release, Swift surprised everyone by announcing the title of her 13th track on the album. 13 has long since been an important number among Taylor Swift fans. It's Swift's favorite number, and one that she uses a lot when hinting to her fans in the easter eggs she's left. 
Once she announced the title of her 13th track, Swift continued with the series of announcing the tracks and titled it Midnights Mayhem with Me. Every few nights, Swift revealed a new track from the album until all 13 song titles were public. The fans obsessed over the series, loving the anticipation of the album.
When the clock struck 12 am on Oct. 21st, the album was finally released and available to listen to. Fans were listening to the songs, in awe of another successful album by Swift.
---
THE SONGS IN DEPTH
Lavender Haze
Swift opens the album with the track Lavender Haze. Before the song gets into the first verse, Swift aptly speaks the words "meet me at midnight." This was the first fans heard of her voice when listening to the album in order.
Fans of Swift are aware of her current six-year-long relationship with English actor Joe Alwyn. Fans also know that Swift isn't shy when it comes to revealing details about her personal life in the lyrics of her songs. With this in mind, fans and the press have been speculating about this song and its meaning. 
Included in Swift's Instagram reel series Behind the Song, she explains the story of her coming up with the title and the message behind the song. Swift said she heard the phrase "Lavender Haze" used in an episode of Mad Men. Out of curiosity, she looked up the meaning behind the phrase. She found it was used in the 1950s to describe someone being in love, or more specifically the "all-encompassing love glow." She also found that people who were known to be in this "haze" would do anything to stay there and not let other people get in the way of it.
The theories surrounding the song explain the song being a statement to the public about her and Joe's relationship status. Swift includes the lyrics, "all they keep asking me is if I'm gonna be your bride" and "the only kinda girl they see is a one-night or a wife," addressing the assumptions that Swift and Alwyn will be married soon. As she includes the lyrics, "I'm damned if I do give a damn what people say," she reveals her stance on the public's assumptions about her private relationship. 
"I think a lot of people now, not just 'public figures,' live in the era of social media and if the world finds out you're in love with somebody, they're going to weigh in on it," Swift said in her Instagram reel, explaining the story behind the song. "In my relationship for six years, we've had to dodge rumors and tabloid stuff. We've just ignored it and so this song is about the act of ignoring that stuff to protect the real stuff." 
Maroon
The second track off Midnights, Maroon, brings the listener on a journey, telling the story of a relationship from the exciting, lustful beginning to the bitter end. 
In the intro to the song, Swift adds dialogue between two characters, creating a playful tone and describing how carefree the beginning of a relationship can be. 
"Laughing with my feet in your lap like you were my closest friend," Swift sings.
As the relationship progresses over time, tensions begin to build. The chorus introduces the turning point in the story when Swift sings, "the lips I used to call home, so scarlet it was maroon."
It can be assumed that a fight occurred between the couple when Swift sets the scene of her partner purposefully splashing their wine on her.
"The burgundy on my t-shirt when you splashed your wine into me and how the blood rushed into my cheeks, so scarlet it was…" 
After this fight occurred, Swift sings the line, "the rust that grew between telephones," implying that the couple began to distance themselves from one another and communicate less as time went on.
Throughout the song, the color maroon is referenced quite often. However Swift uses the color scarlet at the beginning of the song to symbolize the bright beginning of the relationship, as scarlet is a brighter shade of red. As arguments started to break out and distancing occurred, Swift used the color maroon as well as objects, such as flowers, to symbolize the dark side that took over the relationship as time passed.
"You were standing hollow-eyed in the hallway," Swift sings, "carnations you had thought were roses, that's us."
The song finishes with Swift stating that after the relationship reached its end, she couldn't erase her partner from her memory and declared that their time together was a real "legacy."
Anti-Hero
Throughout the anticipation of Midnights, Anti-Hero quickly became one of the songs fans were looking forward to.
"I really don't think I've delved this far into my insecurities in this detail before," Swift revealed on Instagram after announcing the song.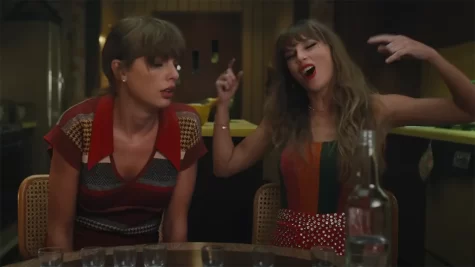 Anti-Hero addresses the struggle of feeling like you're the problem in social situations. The song resonated with a lot of fans since its release. Many of Swift's songs help people feel less alone in their struggles. Since Anti-Hero deeply explores Swift's, it has instantly become one of the songs fans are connecting to.
"I struggle a lot with the idea that my life has become unmanageably sized and I just struggle with the idea of not feeling like a person," Swift said.
Anti-Hero was the first of the album to be turned into a music video. It was released at 8 a.m. the day after the album was released. The music video showcases Swift spending time with a clone of herself and realizing she's the problem wherever she goes.
Snow On The Beach
Track 4 of Midnights has definitely been one of the most, if not the most, talked about songs on the entire album. The main reason for the attention of Snow On The Beach would be that it is the only song out of all thirteen that features another artist. When fans discovered that singer/songwriter Lana Del Rey would be joining Swift in this song, to say they were overjoyed was an understatement.   
In her Instagram reel where she uncovers the meaning behind the song, Swift describes it to be about falling in love with someone at the same time that they're falling in love with you.
"It is this sort of cataclysmic, faded moment where you realize someone feels exactly the same way that you feel at the same moment," Swift said. "You're kind of looking around like, 'Is this for real? Is this really happening?' kind of like it would be if you were to see snow falling on the beach."
The idea of not expecting the love you're receiving and the euphoric feeling when it hits you is explained beautifully by Swift in her lyrics.
"You wanting me tonight feels impossible but it's comin' down, no sound, it's all around like snow on the beach," Swift sings.
This song describes a type of love that is seemingly so unbelievably perfect and fulfilling, that it feels as though it has to be fictional.
"This scene feels like what I once saw on a screen," Swift sings.
Although Del Rey is credited as a singer on this track, fans have found it difficult to hear her voice. The singer does not have her own verse, and instead provides harmonies and background vocals throughout the song. Fans have created jokes by creating alternate titles for the song and making claims such as the song being so great, that it left the singer speechless.
You're On Your Own Kid
Swift's fifth track, You're On Your Own Kid, brought a deep feeling of nostalgia and sorrow to fans. It's a common theme for Swift to make the fifth track on each of her albums a tearjerker, other examples include White Horse, Dear John, and the famous All Too Well. You're On Your Own Kid is no exception. The song may have an upbeat vibe, but the lyrics don't shy away from digging into Swift's personal growth and acceptance throughout her music career. 
In the lyrics, Swift includes the lines, "I search the party for better bodies" and "I hosted parties and starved my body." The song is meant to represent Swift reflecting back on her time in the industry and how she used to compare herself to beauty standards within the public eye. 
Swift has opened up about her history with eating disorders in her documentary Miss Americana. She revealed how society creates these beauty standards of what girls are supposed to look like. This song is an incredible representation of what Swift had gone through in her career with the paparazzi telling her she looks "unhealthy skinny" or "pregnant." 
Midnight Rain
As a techno beat begins, an ominous robotic voice sings over the track. Fans are taken aback, mistaking it for a Spotify ad. They look down at their phone, realizing they are still listening to the same album. The sound they're hearing is unlike anything Swift has released before. It was none other than her sixth track, Midnight Rain. 
With one of the opening lyrics being "he wanted a bride, I was making my own name," the idea of the song was introduced. The concept circles around the idea of Swift ending a relationship to focus on her music career and make a name for herself. 
The song also reflects the two love interests having opposite expectations and hopes, Swift describing it as "he was sunshine, I was midnight rain." 
Question…?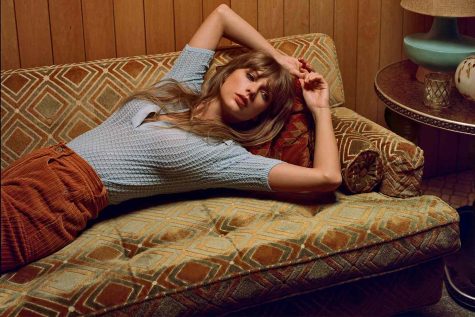 As the seventh track of Midnights begins to play, Swift sings 'I remember,' transporting fans back to when she sang the same lyrics in her 2014 song Out of the Woods. Swift has long since played games with her fans including easter eggs, little hints towards future projects, wherever she can. Midnights has continued with this theme.
Question…? centers around a public relationship being bombarded with unwanted opinions. Throughout Swift's career, she has had many relationships in the public eye, and many outside opinions to match, even when she doesn't want any commentary.
She uses this song to sing about how hard it can be to be in the public eye while going through issues in a relationship she wishes she could keep private.
"Have you ever had someone kiss you in a crowded room? And every single one of your friends was making fun of you," Swift sings.
Vigilante Sh*t
Swift begins her eighth track, Vigilante Sh*t, by singing "draw the cat eye sharp enough to kill a man," with an ominous chord, reminding fans of her groundbreaking comeback era that shocked the world. Her 2016 album Reputation had many themes of revenge, and though fans know Swift never completely repeats a style in her music, Vigilante Sh*t has a very similar vibe to Reputation.
"I don't dress for women. I don't dress for men. Lately I've been dressing for revenge," Swift sings.
This song inspires fans to feel confident in themselves without the intent to impress someone else, such as an ex who may have betrayed them.
Bejeweled
The second music video to be released was for Midnights' ninth track, Bejeweled. This song can definitely be added to the repertoire of Swift's self-empowerment anthems.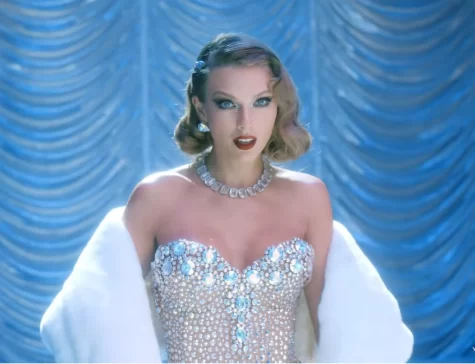 The music video shows many different eras. It begins in a fairy-tale Victorian setting, with Swift representing a character similar to Cinderella. She isn't allowed to go to the ball, but she ends up outshining the others and finding her inner shine through various settings and experiences outside of the original Victorian setting. Famous actress Laura Dern also made an appearance in the intro scene to the video. 
Within the video, Swift included many easter eggs hinting towards the re-recording of 2010 album Speak Now being her next release.
Swift sings "when I walk in the room, I can still make the whole place shimmer," encouraging her fans to be confident in themselves and stay true to their self-worth. Swift has always been adamant about preaching self-love and confidence through her songs, such as her 2019 hit single You Need To Calm Down, which features Swift promoting gay rights and equality. Bejeweled continues her theme of teaching her listeners to love themselves and not let anyone take away their sparkle.
Labyrinth
The tenth track on Midnights: Labyrinth, explores the feeling of falling in love after having your heart broken.
Swift has always had themes of healing from heartbreak in her music, and Labyrinth is no exception. It takes the listener through the experience of realizing you might be falling in love with someone, even if you aren't sure if you're ready.
"Oh no, I'm falling in love, I thought the plane was going down, how'd you turn it back around?" Swift sings.
Swift describes how falling in love out of nowhere can feel like an elaborate maze, or a labyrinth.
"Lost in the labyrinth of my mind," Swift sings.
Karma
The eleventh track, entitled Karma, was discussed and theorized the minute the tracklist was released. 
When Swift revealed this track title in an episode of Midnight Mayhem, she laughed at the end of the clip, which she didn't do in any other episode. This sent fans into a spiral of unbeknownst. The most popular theory among the fans was that the laugh and song would be directed toward famous rapper Kanye West. 
Back in September of 2009, Swift was awarded the Best Female Music Video award at the MTV Video Music Awards for her hit song and music video, You Belong with Me. Totally surprised by her win, Swift humbly started to give a speech in honor of her award. Before she could finish giving her gratitude, West rudely interrupted her and said female singer Beyoncé deserved the award instead. Since that night, the feud between West and Swift remains among them and their fanbases.
In an interview with Apple Music, Swift revealed the meaning behind the song. Fans have been waiting for an explanation from Swift, but they didn't get the answer they were hoping for. Swift vaguely explained Karma to be about being really proud of the way your life is and feeling rewarded for doing the right things in life. 
"It's a song that I really love because I think we all need some of those moments. We can't just be beating ourselves up all the time. You have to have those moments in life where you're like 'you know what, karma is my boyfriend and that's it,'" Swift said, quoting her own lyrics from the song.
Sweet Nothing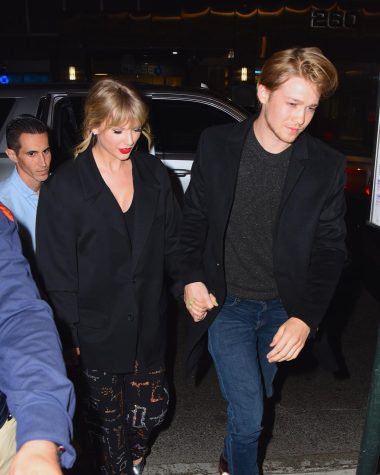 There are lots of upbeat and lyrically complex songs throughout the album. Sweet Nothing takes a pause on that theme and focuses on the quiet joys of love.
The song was co-written by Swift's boyfriend Joe Alwyn, under the pen name of William Bowery.
The song explores the idea of being so in love with someone that they become your home. Swift sings about the feeling of knowing your love doesn't expect anything from you except to try your best in the lyric, "all that you ever wanted from me was sweet nothing."
Swift and Alwyn's relationship is one that fans have adored over the years, and this song about how simple being in love can be has only reinforced that.
"On the way home I wrote a poem. You say 'what a mind.' This happens all the time." Swift sings.
Mastermind
Mastermind is the final song on Midnights. The song explores how Swift and Alwyn met and fell in love. Swift reveals that she had planned and 'schemed' for months beforehand so that everything would play out how she wanted.
"What if I told you none of it was accidental, and from the first night that I saw you nothing was gonna stop me," Swift sings.
Swift begins with lyrics portraying that she thinks she has to plan everything in order to get people to love her.
"No one wanted to play with me as a little kid, so I've been scheming like a criminal ever since," Swift sings, "To make them love me and make it seem effortless."
As the song continues she realizes that Alwyn knew all along that she was planning, and loved her regardless of it.
"Saw a wide smirk on your face, you knew the entire time. You knew that I'm a mastermind," Swift sings.
---
The album was released for only 3 hours before Swift fans were put into another wave of shock. Swift unexpectedly released Midnights (3 am Edition) which includes seven bonus songs, adding up to twenty new songs Swift released. The bonus tracks include The Great War, Bigger Than The Whole Sky, Paris, High Infidelity, Glitch, Would've Could've Should've, and Dear Reader.
Since the release of the album – barely one week old – Midnights has already become Spotify's most-streamed album in a single day and Swift was the most-streamed artist in a single day in Spotify history. It's also the first album in history to simultaneously occupy the top 13 of Global Apple Music 5 days in a row. Midnights was yet another successful album for Taylor Swift, and the fans are dying for many more.