Unified team positively impacts both helpers and athletes
As the JV basketball team enters the LHS gym to start their warm-ups, another game is wrapping up. Regardless of what the scoreboard says, both teams have smiles from ear to ear. To them, it truly doesn't matter who won or lost, they are just happy to be a part of something.
Seven years ago, the Unified program was created in hopes to make LHS a more inclusive environment for all of its students.
"The program is built on the philosophy of being a family where we support one another," Unified soccer coach Mrs. Tebbetts said. "To encourage one another and look out for one another at all times." 
When the program started, it was just basketball, and then the advisors decided to add soccer and track teams to "provide a year round sport opportunity for the kids"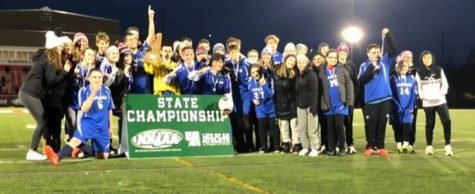 Students have a great deal of pride in Unified sports at LHS. In all three sports: soccer, basketball, and track, the amount of students signing up to help out the athletes continues to climb every season. 
"During the first year [Unified] would have approximately 10 helpers sign up. Sometimes more and sometimes less depending on the season," Tebbetts said. "This past year our sign ups ranged from 30-60 helpers per season."
No one wishes to participate for just one season. Helpers continue to come back, and those who joined late in the game wish they started sooner.
"I only did unified sports for my senior year, and I regret only doing it one year," senior Grace Chicko said. "Those kids are awesome and I wish I had the opportunity to play with them more."
These helpers allow for the program to run as smoothly as it does. They, in addition to the advisors, act as coaches to teach the athletes everything they need to know to succeed during their games.
"As a helper, we teach the athletes the basics to the sport they have chosen to play, if they don't already know them to begin with," sophomore Tess Brown said. "We work with the athletes to build their confidence and grow them into the athlete they want to become."
In most cases, a family member inspires students to participate in the Unified program, whether they were an athlete or a helper themselves. 
"My brother was an athlete on the Unified basketball, soccer, and track teams," senior Alex Cafaro said. "I thought it was something good to help out with. It turned out to be really fun."
Other times, faculty members and advisors suggest that their kids branch out more. For senior Gia Komst, her class advisor, Mrs. Tebbetts, introduced her to the program. 
"I had a lot of fun interacting with [the athletes] in school," Komst said.  "My advisor for Class Officers was the coach and she helped me realize I would really love it."
For Tess Brown, joining Unified was a way to give her more experience in the career she would like to pursue in the future.
"I would like to go into the education field," Brown said. "Which would require me to work with many types of students. Therefore, my experience with unified would help me later on."
There are a multitude of reasons why they play, but the feeling it gives them is what makes them stay. Although the point of the program was to include those who may not usually be included, everyone is able to feel better when they show up. 
"You go there and you just know you won't be judged," Cafaro said. 
Besides creating a more inclusive environment for the athletes, the adults work to make sure those who help out are welcomed more warmly than anywhere else.
"Unified has given me a whole new community of people to talk to," junior Hannah Ellis said. "Not just the kids, but the coaches there are amazing. It just gives you so many new friends."
But what draws more and more people in, and makes the veterans continue to stay, is the feeling everyone seems to get when they participate.
"The atmosphere on the team is like no other and the group just radiates constant positivity," sophomore Matt Misiaszek said. 
The point of including the helpers in the program is to do just that, help the athletes during the season. But it quickly becomes the athletes helping the helpers. 
"Every time I went to practice, no matter what mood I was in before, [the athletes] would always put a smile on my face," Chicko said.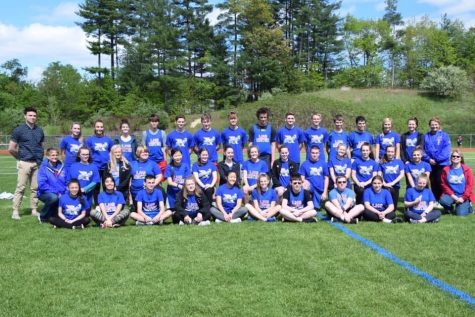 Having this program is a rare opportunity for other schools, and those involved at LHS have become a light within the halls.
"The amount of love and passion that the athletes, coaches, and helpers all possess during the season is incredible," Misaisek said. "It makes me realize how lucky we are to have this program."
The team shows their passion and excitement at every meet or game they participate in.
"One of the best things about Unified is how everyone hypes each other up when they are on the court," Brown said. "The smile on the athletes faces when the team cheers for them is worth every second."
Coming out of the program, seniors have learned some of the best lessons they could have learned outside of a classroom.
"This program helped me realize that everyone is different and unique in their own way but that doesn't matter," Komst said.
It doesn't matter if you are a four-year participant, or it is your first season, anyone and everyone can take something out of the experiences.
"I have learned the different ways to interact with people," Brown said. "I have also learned that by surrounding yourself with people that support you, you can do anything."
Joining this program will give you experiences and feelings you wouldn't be able to find anywhere else. Everyone is included, why else would their slogan be "choose to include"?
"It's a family," Cafaro said. "You will see someone in the hallway and say 'what's up', it's just so close and unifies people."
Leave a Comment
About the Contributor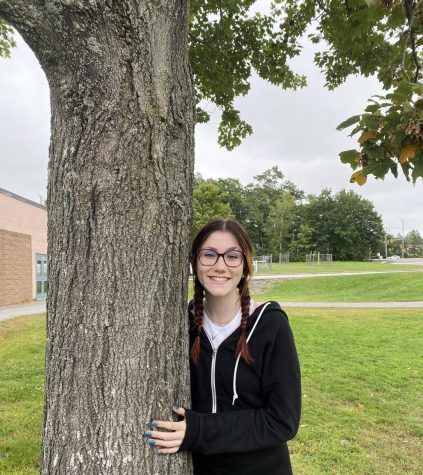 Audrey DeAngelis, Assistant Editor in Chief
Audrey is in her third year on staff, starting as a reporter her sophomore year. Her first year as an editor, Audrey was Online Chief and is very excited to be Assistant Editor-in-Chief this year. Next year, Audrey plans to study forensic science and pursue a Master's degree in chemistry in hopes of becoming a crime scene investigator.