Junior Saffron Matzker bejewels her community through her inclusive small business
After a long, exhausting day of school, practice, and extracurriculars, it's inevitable that students and staff alike will want to surrender to the comforts of a soft couch, or a cushioned chair. However, junior Saffron Matzker chooses to spend her relaxation time working on her small business, spread out on her floor.
"I will literally lay on the ground to get the perfect lighting and take hundreds of pictures," Matzker said. "I'm really stubborn about getting good pictures to advertise."
Matzker runs her small business on Instagram under the account: @LHS_Jewelry. Originally, she ran the business with her friend Anna Villineau, but because Villineau graduated last year, Matzker is now running the business on her own. 
"I started out wanting to make jewelry because rings never fit me and were never adjustable enough to fit me," Matzker said. "I might've dragged my friend [Villineau] with me into the business."
Offering handmade rings, necklaces, bracelets and earrings, Matzker aims for her products to be distinct, and appeal to a wide range of customers. 
"Before, I used to sell just bracelets," Saffron said. "But, I've learned new techniques and expanded my skills. I'm still looking forward to learning new ways to make jewelry."
One of the aspects of advertising is taking and posting high quality pictures of products offered, something that's been a challenge for Matzker. In order to overcome this struggle, she's been forced to come up with strategies to take the best pictures possible.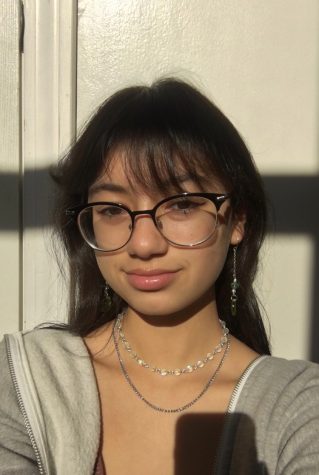 "I don't have any good lighting in my house so I have to set aside time so the natural lighting comes through my window just right," Matzker said. 
The process of starting her business was a lengthy and taxing one, and Matzker said that one of the most difficult parts of the entire undertaking was "spreading the word." Matzker found herself utilizing one of her teacher's whiteboards. 
"Advertising is so important," Matzker said. "I actually advertised by writing on Losh's [Danielle Loschiavo] board in the choir room."
Along with advertising in general, Matzker said that one of the most difficult parts of owning a small business is producing the products in general. Because she's so meticulous about getting her products just right, Matzker has spent hours and hard earned money on perfecting her creations. 
"What I didn't expect to be difficult was replicating the same quality every time," Matzker said. "I make everything by hand and I've spent hundreds of dollars on supplies, mostly because I've made so many mistakes, or the pieces I make aren't perfect enough to sell."
While Matzker has had to spend so much money on supplies, she's also "struggled with charging prices" for her products. Part of her "feels bad" for having to charge higher prices in order to break even.  
"All the prices are very cheap for handmade jewelry," Matzker said. "I've been told by many people to raise said prices, but I'm selling to friends and family. Part of me feels like I'm robbing them of their money, even though I'm fully aware of the labor I put in, and the overall cost of the supplies."
Through her individual struggles, Matzker appreciates all the help she's received running her small business, especially when it comes to publicizing her creations.
"I'm so grateful for my friends and family that spread the word," Matzker said. 
While Matzker business has been a great opportunity for her, she's conflicted as to whether or not she recommends starting a business.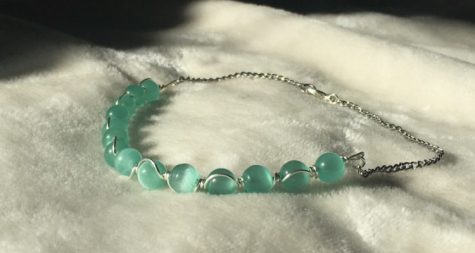 "There's so much to consider," Matzker said. "Supplies can get expensive, it takes a lot of time, and you might not always have sales, you're not always going to make money. I would say you would really have to love what you do in order to start a small business."
While Matzker can't confidently recommend starting a small business for others, she feels like it's been "worth it" for her. 
"I've always loved to give gifts to people," Matzker said. "I finally feel like my art finally has a use."
View Comments (4)
About the Writer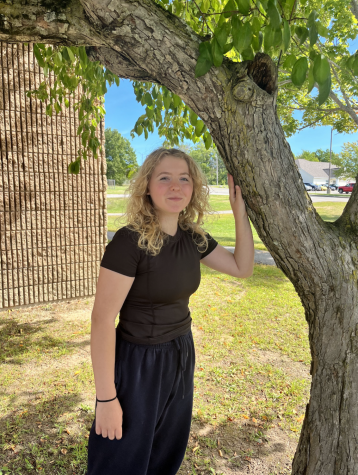 Catie Brown, Copy Chief
Catie is a senior, and has been part of the Lancer Spirit Staff for three years. Her interests in writing and photography are what drove her to begin. She also plays volleyball, tennis, and rock climbs in her spare time.