How quaran-teen Dylan Barnes copes with social distancing
Between mountain bike riding, fishing, hiking, and preparing for his senior season of wrestling, junior Dylan Barnes is doing everything he can to stay active despite the difficulties that come along with quarantine. 
"I have been doing a lot to stay productive," Barnes said. "I am not the type of person who can go a long period of time sitting inside doing nothing."
Although he has to stay home due to the coronavirus, Barnes is using his time to prepare himself for his next wrestling season.
"Wrestling is a true individual sport that only you yourself can make you better. You can't blame it on anyone else if you lose," Barnes said. "I had written a plan to get better this off season, going to a few clubs, camps, individual tournaments and the gym. But of course that can't happen right away as I planned. I've been trying very hard to make up as much as I can at home by myself."
Since Barnes can't go to a gym, he has been pushing himself with conditioning, weight training, core workouts and practicing his wrestling moves.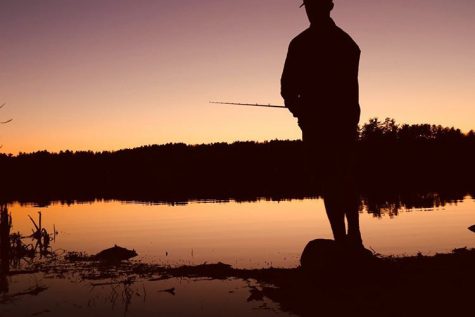 "I just have a passion for it all, which helps a lot," Barnes said. 
In addition to all his hard work outside of the virtual classroom, Barnes is also using this time to continue to focus on his academics.
Despite the challenges that come along with remote learning, Barnes' teacher Julie Manni said that he is continuing to be a hard worker.  
"He's a hands-on learner so switching to remote learning is hard," Manni said. "He's working at it really hard and he's communicating with his teachers which has been great. "
During his time in quarantine, Barnes was recognized by his geometry teacher Amy Sanborn with the Euler Award for all of this hard work that he has demonstrated. 
Each math teacher is allowed to pick two students who they feel exhibit hard working habits. This year, Sanborn selected Barnes as one of her two students to honor. 
"Math doesn't necessarily come easy to Dylan, but he doesn't give up and keeps working hard," Sanborn said. "He asks questions when he doesn't understand something and would help other kids in class when they had questions too. [He is a] great example for what happens when you work hard." 
Even though Barnes sometimes faces challenges with his learning, he continues to do what he needs to in order to succeed. 
"I admire that he's always willing to go that extra mile that a lot of teenagers including, my own children, aren't willing to do," Manni said. "Dylan is willing to go in before school, during school, after school and get help from teachers. He really cares about his learning and I think that's just such a unique quality."
Barnes said he was surprised when he received the email from Sanborn that he had won this award, but that he "really appreciates it."
"I felt amazed and honored to receive this award from an amazing teacher like Mrs. Sanborn," Barnes said. "I knew I worked hard to make sure I understood what was going on in whatever unit and getting my work done early all the time, but I did not expect to receive this award."
While Barnes is using this time to excel in both wrestling and academics, he still sometimes struggles with the hardships that come with social distancing. 
"I never thought the world would change this fast," Barnes said. "The whole entire world and our regular day life changed in seconds."
Barnes particularly misses seeing his grandfather on a regular basis who acts as a guide in his life. 
"My grandfather and I have been best friends ever since the day I was born, but especially ever since my father passed when I was younger," Barnes said. "He pushes me every day to become and stay a better person in life. If I didn't have my grandfather in my life who knows what kind of person I would be."
Although Barnes misses seeing his grandfather, he said he understands the importance of practicing social distance.
"It really is hard for me not seeing him in person for this long, but it is for the best for both of us," Barnes said. "I don't want to risk carrying the virus to him with me not even knowing if I have it or not."
Since Barnes and his family can't meet in person, he tries to find ways to keep his mind busy while keeping contact with them. 
"I try to find as many things as I can that I enjoy doing to keep my mind off of it all," Barnes said. "Almost every week my cousins, aunt/uncle and grandparents all join on FaceTime to catch up with each other." 
While Barnes is antsy to see his family in person, he said he is grateful for the hospital workers and has faith in them that they will restore life to normal soon. 
"I have experience with the Boston hospitals helping me a lot with my past two brain tumors, so without their help I wouldn't be the same person I am today," Barnes said. "This virus is crazy, life changing and just unreal to me. But I know that with all the amazing CDC workers and doctors across the country they will help us get through this pandemic."
Barnes understands how difficult this situation is for everybody, but he encourages people to put things into perspective. 
"We never realize how important everything in our normal everyday life is until we can't do it anymore," Barnes said. "Of course I hope this virus goes away as soon as possible, but this is making us look at life in a different way that we have never experienced before."
View Comments (2)
About the Contributor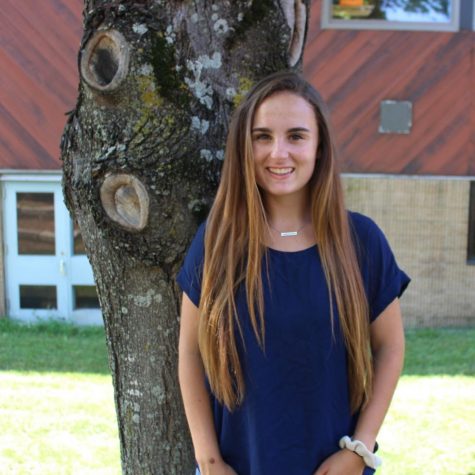 Kait Bedell, Editor-in-Chief
Kait loves to keep busy with her many hobbies of lacrosse, field hockey, drawing, guitar, and of course, writing. On the rare occasion her schedule is freed up, she is usually spending that time with family and friends or sprawled out on the couch watching her favorite shows.