Varsity football coach Lauzon becomes new athletic director at LHS
Once the announcement of Howard Sobolov's retirement surfaced, it left many in the school wondering who would take over as Londonderry's next Athletic Director. This question was answered by varsity football coach Jimmy Lauzon, who has been following in Mr. Sobolov's footsteps for some time. 
"For the last three years I have been kind of shadowing [Sobolov] and learning the position while I went to grad school to get my certification to be an athletic director," Lauzon said. "I was also trying to learn the job from a day-to-day standpoint. It was hard because I wasn't here during the day, but as I would get here after work, [Sobolov] would have me doing things."  
Lauzon is taking some time to get used to his new role, and Mr. Sobolov has been helping Lauzon in any way he can before he steps down from his position at  LHS.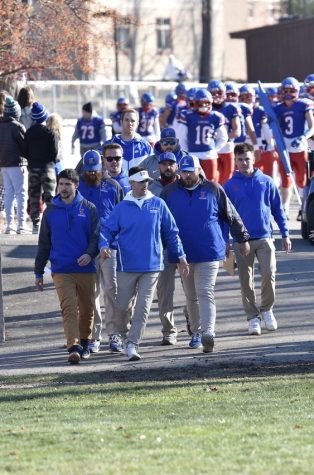 "He'll manage games," Lauzon said. "I can't be at four games at once, no different from when Mr. Sobolov was the Athletic Director (AD). I'll be at one and he'll be at another so that's a big help.I manage all sports from middle school to high school, so over 40 sports/ teams. As prepared as I felt I was, there have still been things this past month that I hadn't felt I would have been dealing with right away.
Even though it may be a learning curve for Lauzon, he feels the sports in his life, correlating to his new job, will give him an understanding of his new role. 
"You don't really leave 'til the job is done," Lauzon said. "That mindset helps here because there are gonna be some long days and there are gonna be some days that are a little quieter… that mindset was developed by football big time, football absolutely helped," Lauzon said.
Coming from a coaching background, Mr. Lauzon also tries to teach kids lessons they will need to know in the real world, and he is hopeful to bring that to the students at LHS.
"We sat around as a coaching staff last year talking about things we wish we knew in high school or early on in our lives that would have helped us succeed better in our jobs or life," Lauzon said."They don't teach you those things in high school, so we tried to take on those things; the discipline, the structure, the preparation, and not procrastinating."
Lauzon hopes to stay at LHS for as long as he can and is excited to thrive as the AD and football coach.
"If you do what you love you will never work a day in your life, and I do love this job and I think I will love it for a long time, but deep down, I absolutely love coaching and football," Lauzon said. "I think this fall will be an interesting process to balance everything, but my plan is to do a lot of work in the summer."
When Mr. Gaw, the assistant AD, heard Mr. Lauzon got the job he was "very happy for him". 
"He is someone that works very hard at what he does, and you see that through his coaching experience here at LHS," Gaw said. "He is someone I can learn a lot from."
Gaw also sees Lauzon as a hard worker and someone who can be depended on.
"Mr. Lauzon is someone who is very determined and passionate about what he does," Gaw said. "He is someone that makes everyone around him better at what they do and brings a positive energy to work every day."
Leave a Comment
About the Contributor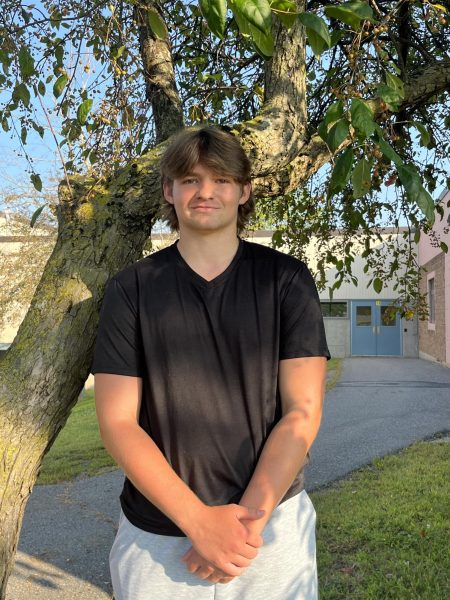 Dillon Tufts, Executive Sports Editor
Dillon Tufts has been on staff for two years. Last year he was a sports editor and this year is the Sports Executive. Dillon spends a lot of his free time hanging out with his friends or playing sports. He currently plays football and lacrosse for LHS.