Don't mock the Birkenstock
Reasons why I love my Birkenstocks and you should, too.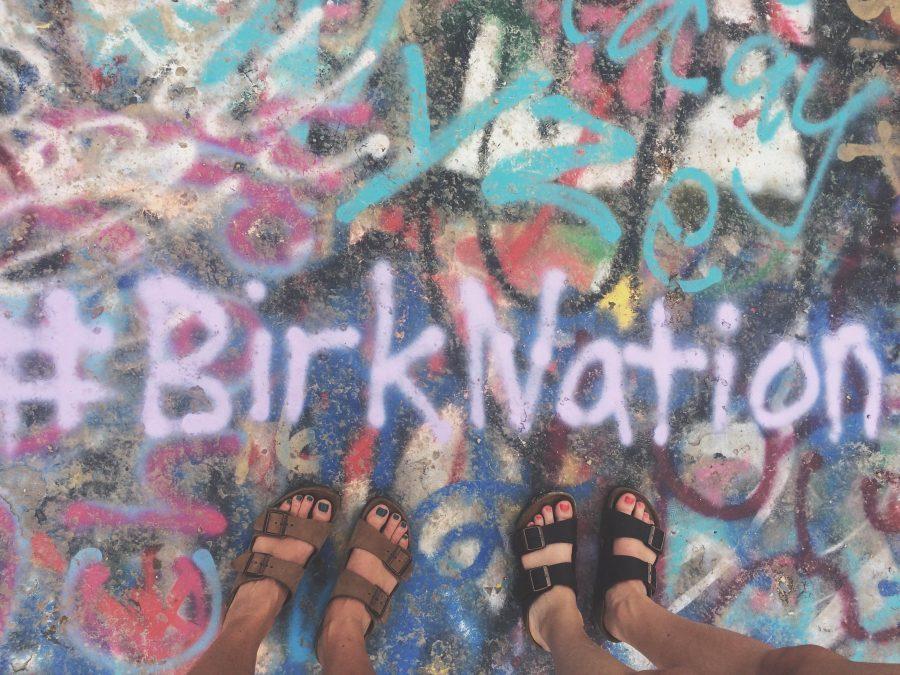 "Hippie shoes." "Jesus sandals."  The bane of some people's existence: Birkenstocks.
In the midst of winter during 2015, I purchased my first pair of Birkenstocks directly from birkenstockusa.com. That's right – I didn't even use Amazon Prime. I waited a full five to six business days for my Arizona Mocha Birkibuc 'stocks, and they practically haven't left my feet since.
Winter might seem like a bizarre time to be purchasing a brand new pair of hundred-dollar sandals. However, Birkenstocks are special because they can be worn any time of year. If it's a warm summer day, I just slide my feet under the leather straps and I'm ready to take on the day. If there's ice on the ground and snow in the sky, fear not: my Birkenstocks pair well with some heavyweight wool socks. Thanks to the versatility of this German shoe, my Birkenstocks have become a staple item in my wardrobe for all four seasons.
And yes, it's true. Some people truly despise Birkenstocks and everything they stand for. The bulky appearance and particularly wide sole are considered an eyesore to some. I've been called everything from a quintessential hippie to Jesus himself, but the comfort of my Birkenstocks eludes all insults. Those who look down on my choice of footwear as if I am committing a fashion crime, clearly do not know the way the cork-filled soles caress my feet, or the way the simple two-buckle system grants freedom to my toes. 
My Birkenstocks and I have been through a lot together: We've paraded around Disney World, we've walked the streets of New York City and Boston, we've conquered thunderstorms and snowstorms. 
Whether they are strapped on my feet or thrown in my car's backseat in case of a shoe emergency,  I never leave the house without my Birks, and I can't wait to get my next pair.
So don't mock the 'stock and don't shirk the Birk. Your feet will thank you.