Get on the LSO senior intentions map
Military:
Damien Gannon — Navy
Jessica Popoloski — Army
Michael Walsh — Marines
Employment:
Ryan Allin
Robert Bristol
Ryan Cullen
William Danforth
Matthew DeVito
Christian DeWolf
Cody Harris
Richard Lynch
Anthony Santusuosso
Nicholas Valadez
Kentin Virgin
Don't see your name on the map? Once you have decided what your plans are for after graduation, be sure to submit it to guidance by following these steps: 
Fill out the form below.

OR
Go to Google Classroom.
Visit the Google Classroom page for your house office.
Click on and fill out the Senior Intentions google form.
OR
Log in to your naviance account. 

Click on the home screen.

Go to "acceptance history".

Go to "colleges". 

Select "colleges I'm applying to" and then "colleges I'm attending".

Choose the college you intend on going to.

Click the "update" button.
Come back and visit The Lancer Spirit Online in a few days and see your name on the map! 
View Comments (3)
About the Contributor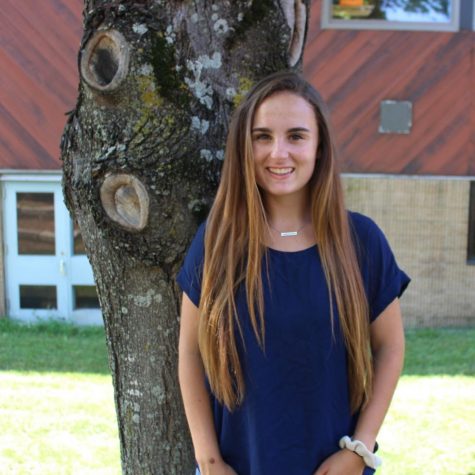 Kait Bedell, Editor-in-Chief
Kait loves to keep busy with her many hobbies of lacrosse, field hockey, drawing, guitar, and of course, writing. On the rare occasion her schedule is freed up, she is usually spending that time with family and friends or sprawled out on the couch watching her favorite shows.