Fashion Friday: Ava Ruppel
On Fridays, one student or faculty member will be featured in "Fashion Friday" to highlight their personal style. For this week's Fashion Friday, we highlight some of junior Ava Ruppel's outfits and her personal style. 
Ruppel describes her style as "influenced by the 90s."
"My style is 90s some of the time," Ruppel said. "Other times I just try to match the color scheme and get an outfit that way. I really like matching the little details." 
Ruppel shops for her style at her favorite store, "Free People."
"I think their clothes are very cool and diverse," Ruppel said.
For others trying to develop their own person style, Ruppel suggests, "look for outfit inspiration on Pinterest."
"It doesn't have to do with what you wear, it just depends on how you pair things with it," Ruppel said.
---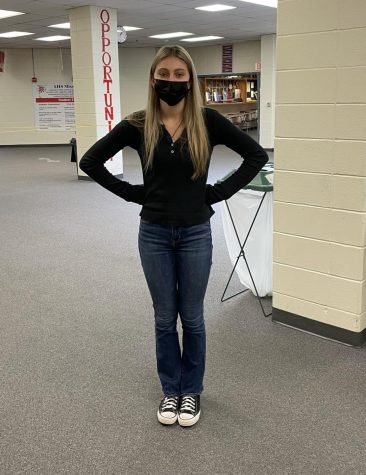 In this outfit, Ruppel's shirt is from Brandy Melville, her jeans are from American Eagle, and her shoes are Converse.
---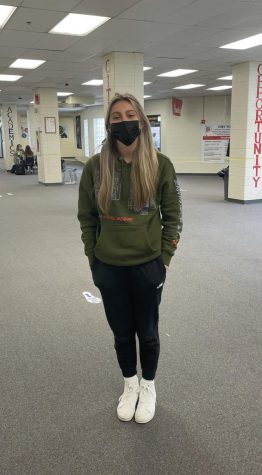 Here, Ruppel is wearing a Jean-Michel Basquiat sweatshirt from Urban Outfitters, sweatpants from Nike, and a pair of white, high-top Vans.
---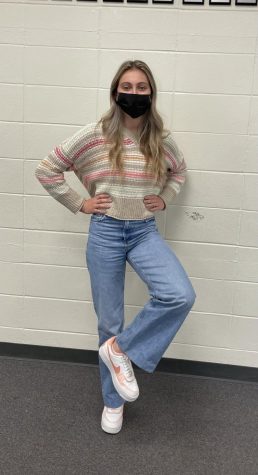 For this outfit, Ruppel pairs a sweater from American Eagle with jeans from Zara, and a pair of Nike Air Force 1 Shadow in a similar color combination to the sweater.
Leave a Comment